How Does MoistureShield® Celebrate Earth Day Every Day?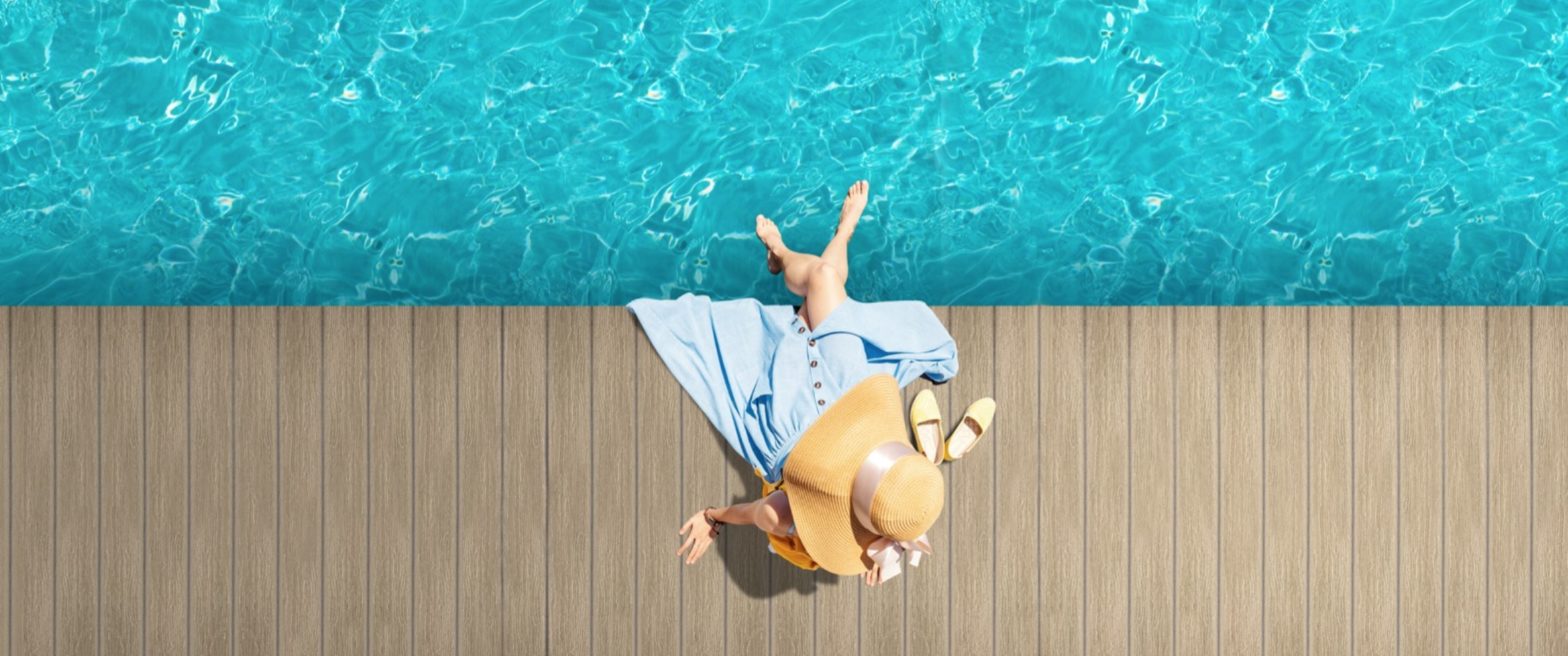 Earth Day 2022 was celebrated on Friday, April 22. But at MoistureShield, we celebrate it EVERY day producing our composite decking in the most sustainable way we can. The material that goes into our composite boards is very important, which is why our environmentally friendly products are made from 95% recycled content and can help earn credit in LEED® green building rating programs.
MoistureShield Wood Composite Decking Construction Facts:
25% of the plastic we use comes from post-consumer waste such as plastic bags and bottles.
95% of the content we use is recycled.
100% of the wood we use is recycled. That means no trees are cut down, which equates to over 65 million pounds of wood fiber we recycle every year — or the equivalent of more than 15,000 trees.
We set a goal to triple the amount of recycled materials we divert from landfills every year by the year 2026.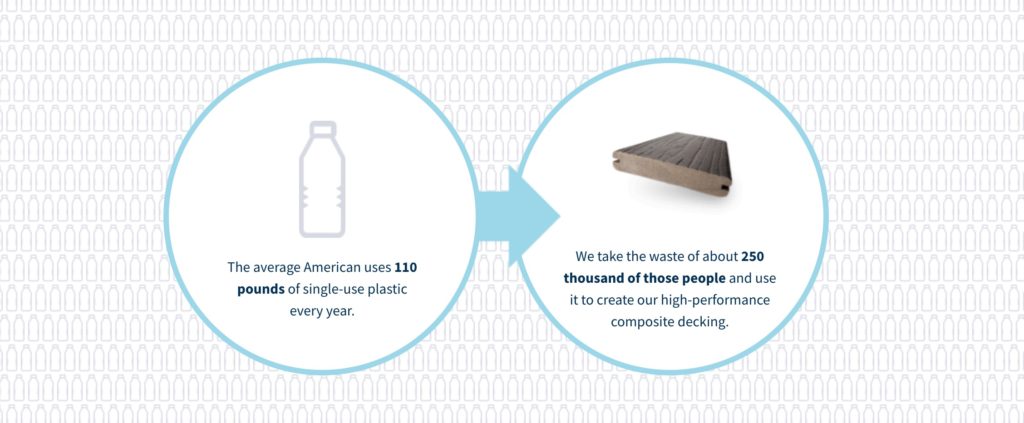 More MoistureShield Features
Besides being environmentally friendly, MoistureShield offers incredible strength and outlasts traditional wood by years. In fact, MoistureShield is the only wood-plastic composite decking product with zero structural field failures over more than 30 years. At the foundation of every board is our proprietary Solid Core—an impermeable barrier that fights damage from moisture, rot, insects and other harmful elements. What does that mean for you? 360° protection, 365 days a year.
MoistureShield is the only wood composite decking that can be installed in the ground, on the ground or underwater without any structural performance issues. Our featured collections include Vision®, Meridian™, Elevate™ and Vantage™, and are available in a variety of colors and textures with accessible price points for all consumers. Additional features in our Vision® and Meridian™ collections include CoolDeck® Technology, which offers a more comfortable deck experience by reducing heat absorption up to 35% over other composites in similar colors. Our DiamondDefense™ Coating, found standard in our Vision® line, creates the strongest capped wood composite board on the market to help resist damage from scratches, stains and fading. With a real-wood look, the ability to outlast traditional wood products and our sustainability efforts, MoistureShield makes a solid choice for your next deck project.
Want to Know More About Earth Day?
What is Earth Day and where did it come from? Earth Day promotes international awareness of environmental protection and earth conservation. It's the perfect opportunity for all of us, especially the children who will inherit the planet, to learn about important concepts, such as going green, and reducing, reusing, and recycling. However, while many of these concepts are common to us today, it took the efforts of Earth Day to move them forward over the last six decades.
Senator Gaylord Nelson conceived Earth Day in the early 1960s and the first official event was held in 1970 purposefully falling between spring break and final exams in the hope that college students would participate. An estimated 20 million Americans showed their support. With bipartisan support, the government responded positively to Earth Day messages helping inspire the United States Environmental Protection Agency (EPA), as well as the Clean Air, Clean Water, and Endangered Species acts. Twenty years after the first Earth Day, the campaign spread internationally. In 1990, the movement mobilized 200 million people in 141 countries giving major attention to environmental issues like recycling. Today, Earth Day is recognized by about one billion people each year with rallies, concerts, acts of service, outdoor activities and more. Earth Day has inspired people worldwide to act for a cause. For example, more than 100,000 people in China rode bikes to work in 2012. Additionally, 28 million trees were planted in Afghanistan on Earth Day 2011. This year marks the 52nd anniversary as people worldwide celebrate Earth Day on April 22, 2022 with the theme "Invest In Our Planet."
Learn more about Earth Day 2022 and what you can do to help keep our home safe. Just remember to choose MoistureShield for your next deck, dock, marina, pool or commercial project and you too can celebrate Earth Day every day.