Deck Railing
Complete your outdoor vision with the perfect accessory – composite deck railing. Our exclusive deck railing systems and accessories are designed to naturally complement all of our wood composite decking styles. It's the perfect finishing touch for your extended living space.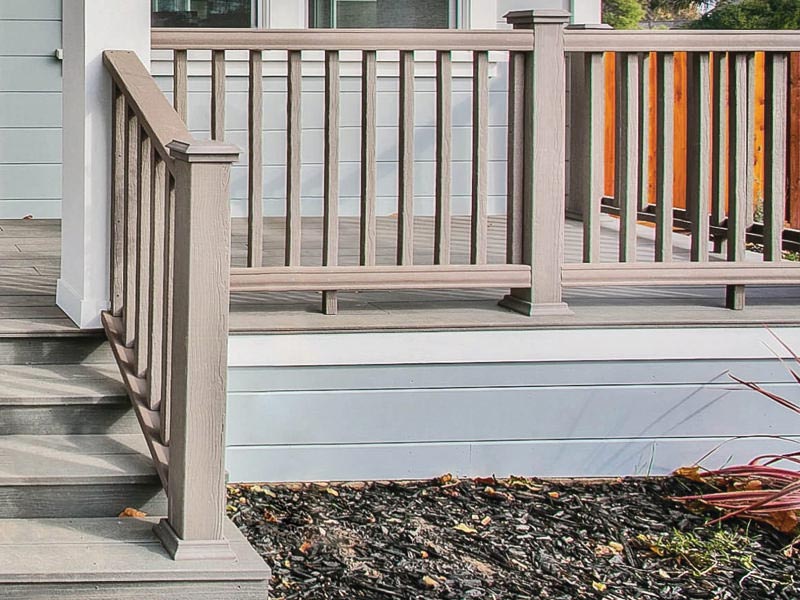 Composite Deck Railing
Our composite deck railing comes in a classic vertical baluster style, and since it's made with the same Solid Core as our deck boards, you get long-lasting beauty with minimal maintenance. Choose from a variety of colors to find the best pairing for your deck.
Our composite deck railing systems and accessories include:
4 x 4 Post (Actual 4.25″ x 4.25″ x 51″)
Post Collar
Post Cap
Baluster Kit (38″ – 14pcs per box)
Magnum Railing Kit (Top and Bottom Rail 72″ long)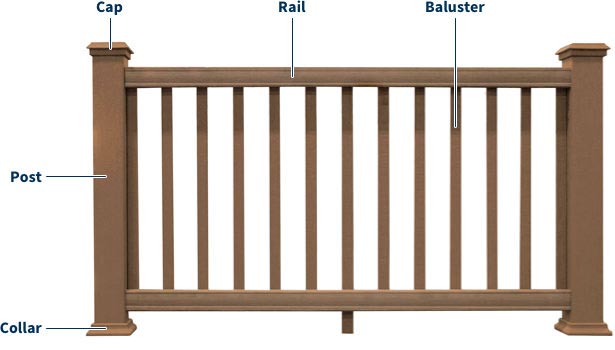 All composite railing systems and accessory pieces are sold separately.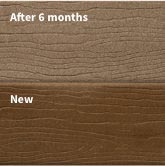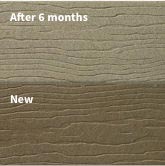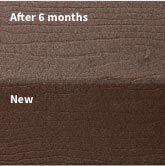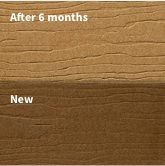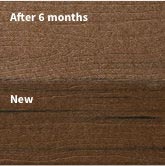 * Composite deck railings will naturally lighten to their permanent color within the first six months. Reference these swatches to ensure you'll love the end result.
Aluminum Deck Railing
Our aluminum railing system adds a contemporary edge to any deck design. MoistureShield Pro Aluminum Railing, available in textured black or white, features sophisticated, modern lines that complement every outdoor setting.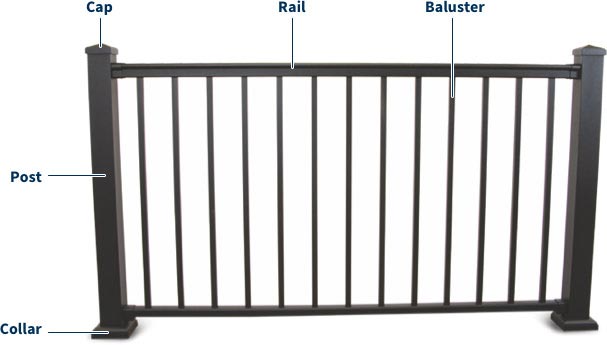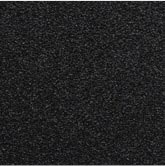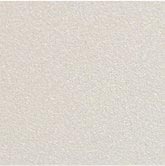 Installation is easy, with each section consisting of three kits: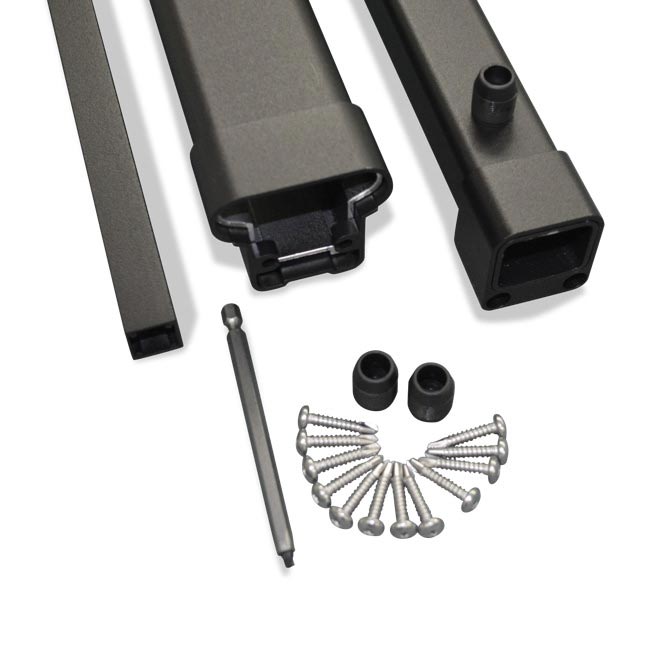 Rail Kit
Level Rail – 8′
Fixed Stair Rail – 8′ Accommodates 32 to 36 degrees, includes rails, balusters and brackets
Adjustable Stair Rail – 8′ Baluster mount toggles and pivoting brackets accommodate 0 to 38 degrees
These sections include top and bottom rails, preinstalled balusters connectors, support block, and mounting hardware.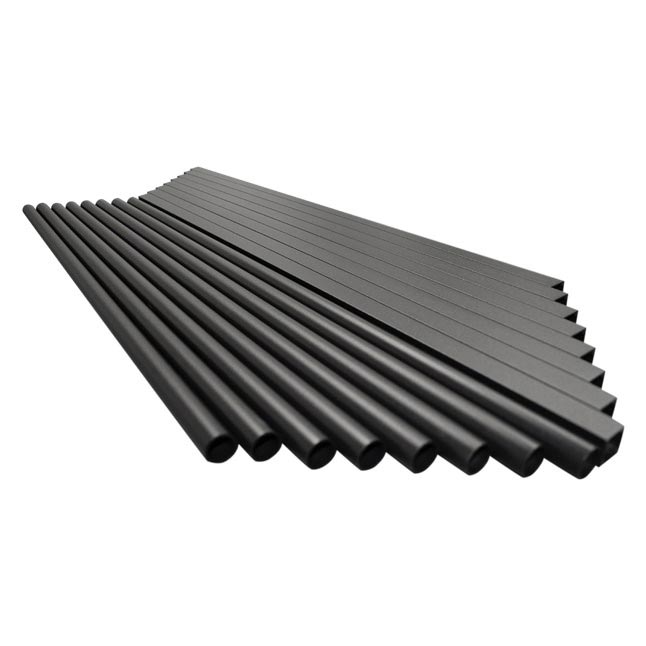 Baluster Kit
3/4″ Round or Square Balusters
Available in 36″ or 42″ Installed Rail Height
Packaged in Exact Counts for Each Rail Length
Available in Angled Cut for Fixed Stair Rail Kit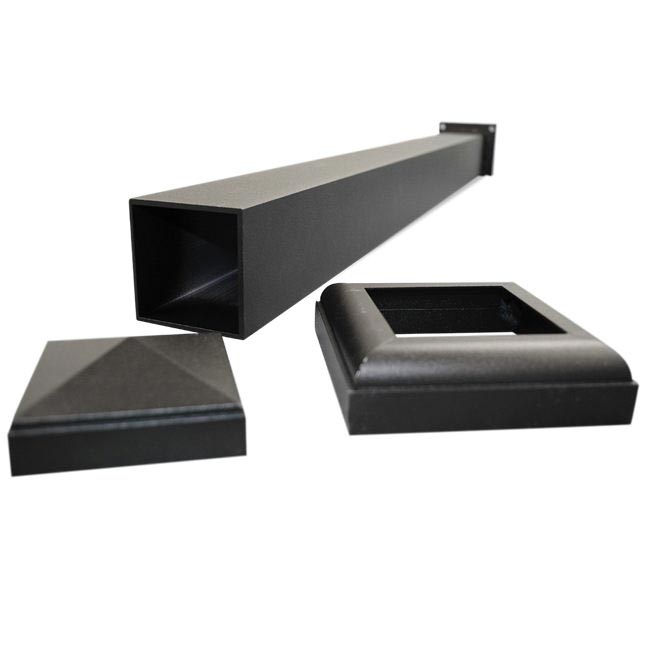 Post Kit
3″ x 3″ Post, welded mounting base, cap and collar
Available in 38″ and 44″ heights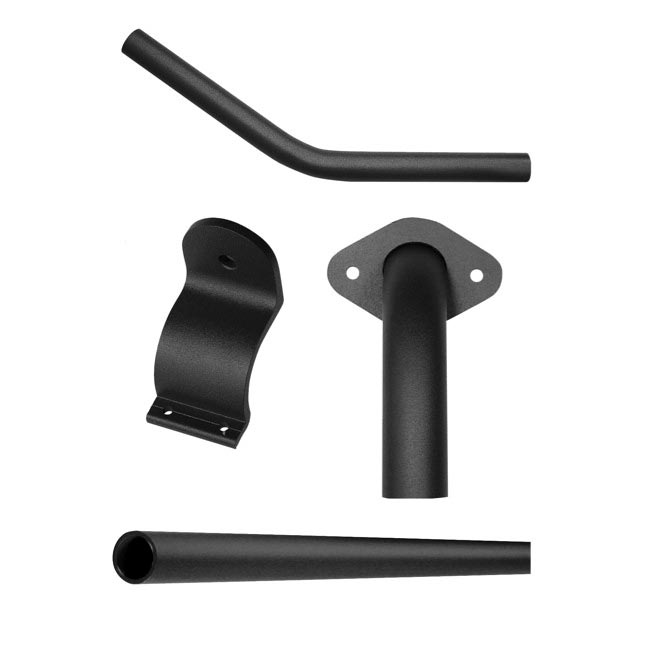 ADA Rail & Accessories
8″ rail, D-loop, bracket, wall return, transition elbow, flat end plug and rail
Railing Specifications
Composite
Aluminum
Lengths Available
6′
8′
Rail Specs
Magnum Rail Top and Bottom
Actual Dimensions: 2.92″ x 3.95″ x 72″
Top Rail: 2.5″ x 2.0625″
Bottom Rail: 1.5″ x 1.25″
Offered in Level, Fixed Stair, Adjustable Stair Rail Kits
Baluster Specs
1.5″ x 1.265″ x 38″ Square Profile
Sold in Boxes of 14 Pieces
3/4″ Round or Square Profile
Available in 36″ or 42″ Rail Heights
Kits include Exact Counts for Each Rail Length
Available in Angled Cut for Fixed Stair Rail Kit
Post Specs
4″ x 4″ x 51″ Square Profile Solid Post
Actual Dimensions: 4.25″ x 4.25″ x 51″
3″ x 3″ Square Profile Post
Available in 38″ or 44″ Heights
Cap/Collar Specs
Fits 4.25″ x 4.25″ Post
Actual Dimensions: 5.5″ x 5.5″ OD
Fits 3″ x 3″ Post
Included in Post Kit
Material Type
Wood-Plastic Composite
Aluminum
Available Colors
Bridle, Cape Cod Gray, Earthtone, Rustic Cedar, Seasoned Mahogany, and Walnut
Textured Black and White