Deck Guide: Design Your Deck
Design It
Turn Your Dream into a Beautiful Reality
You've taken the time to envision your perfect outdoor living space and now it's time to make it real. Define the dimensions of your deck, choose your preferred MoistureShield composite decking line and select your accessories. You're only one step away from experiencing your ultimate oasis.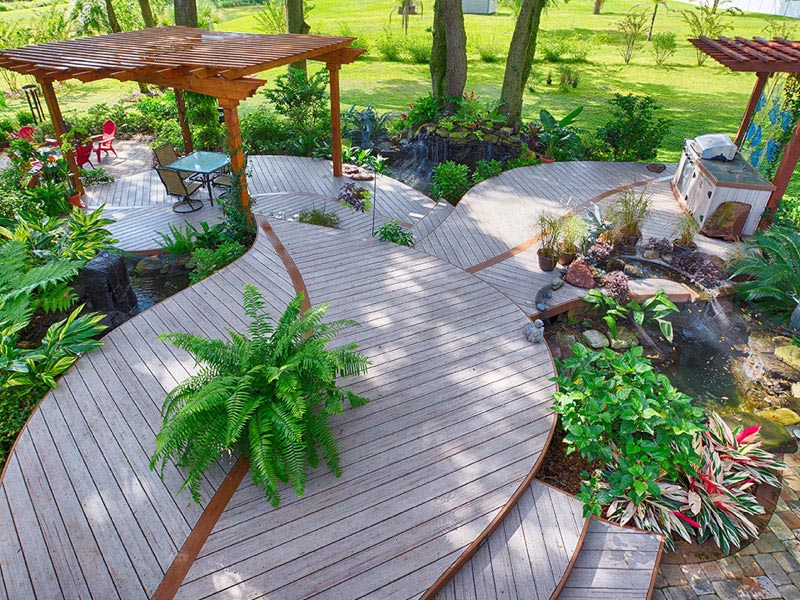 Bring Your Backyard Oasis To Life
We know backyard projects can be daunting. That's why we created the MoistureShield Outdoor Project Hub. Let us help you go from dreaming to doing! Get inspired with designer mood boards or create your own, enjoy step-by-step project organization and detailed budget tracking all from one streamlined dashboard.
Or Start It With A Sketch
Are you more hands-on? Getting your design idea on paper is the first step to turning your dream deck into a reality. Use this thought starter to help kickstart your imagination.
Choose The Right Composite Deck Boards
Find the perfect decking to help keep your family safe and comfortable all season long and stay beautiful year after year.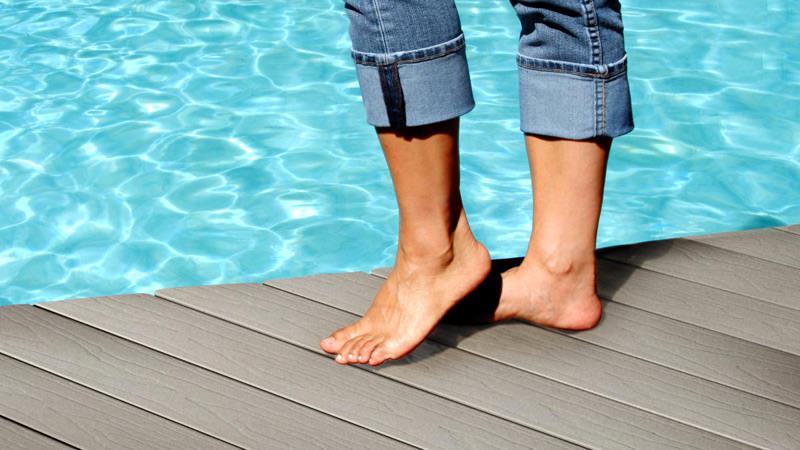 Cooler Surfaces
Did you know your deck can reach temperatures of 160ºF? Our patented CoolDeck Technology keeps surface temperatures up to 35% cooler, helping keep your outdoor retreat comfortable all season long.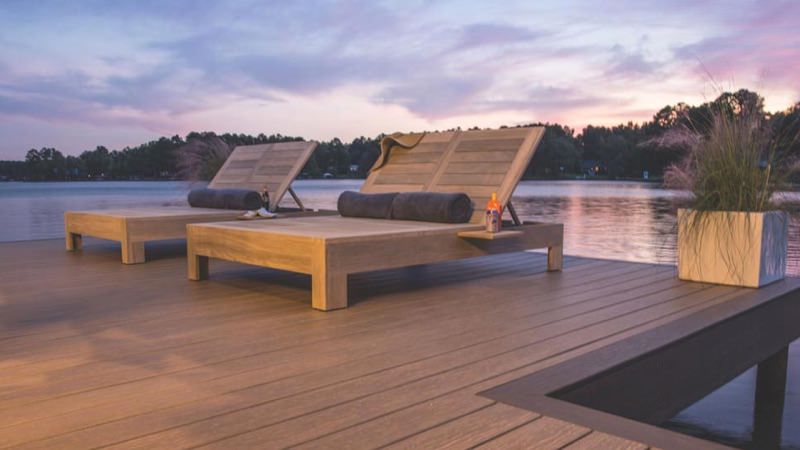 Ultimate Durability
Design a deck that will stay beautiful for decades. Our Vision® decking is built with our DiamondDefense™ Coating, the strongest composite cap in the industry designed to prevent stains and scratching. It's the perfect solution for pets and entertaining.
Unsure of which composite deck boards to choose?
Order samples and compare in the comfort of your own home.
Unsure of which composite deck boards to choose? Order samples and compare in the comfort of your own home.
Consider Your Deck Design From The Inside Out
For inspired outdoor living, consider how you can heighten the beauty of your entire home with your composite deck design.
Design With Harmony
Balance is key. Reference the colors of your siding and your interior design by creating harmony between your deck and home flooring, utilize creative colors and add some gorgeous landscaping.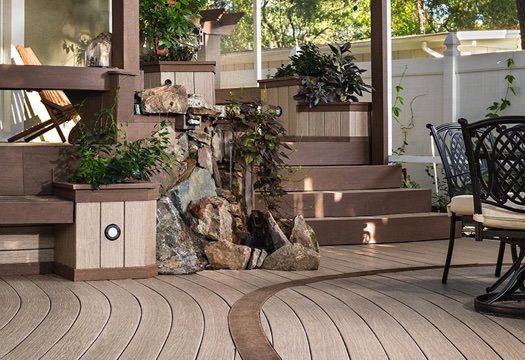 Use Contrasting Colors
You can create impactful moments by using contrasts to your advantage. Mix dark and light colors or dark browns with blondes and expect the compliments to start flooding in.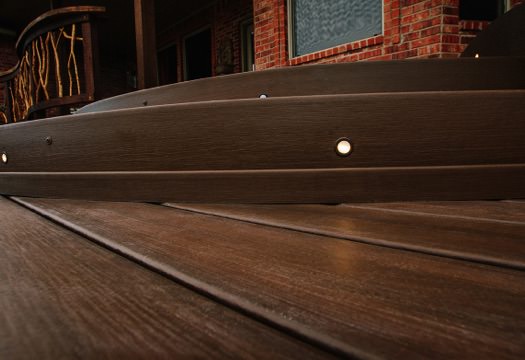 Ambience and Color
Whether you want homely charm, eccentric additions or sleek modernity, the right ambience will help seal the mood for any space. Think about adding varied levels, private retreats and good lighting to your deck design.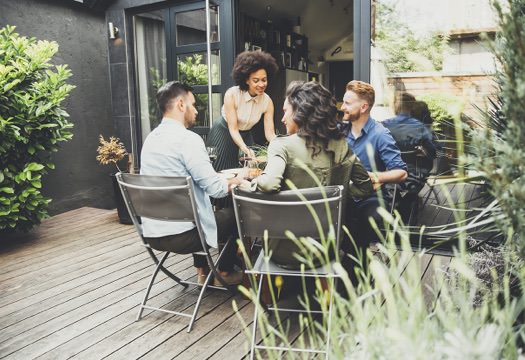 Consider Textures
Whether within your deck itself or the landscaping you choose for your yard, texture adds beauty to any outdoor space. Consider the size and material for your pavers and your transitions from deck to yard.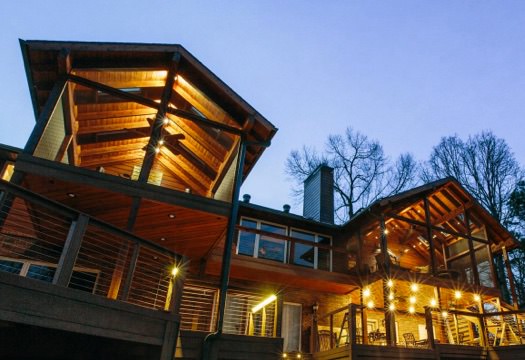 Light Up the Night
Take your deck to the next level with illumination. Our lighting options help you create a completely custom outdoor living space with an unbeatable design factor.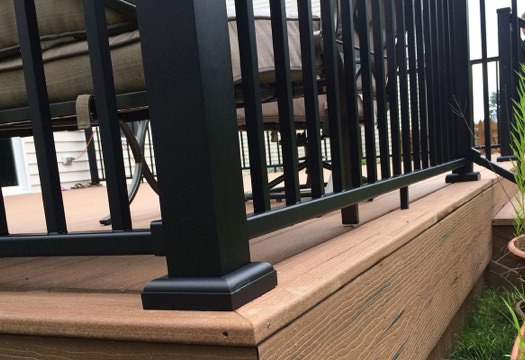 A Railing Makes it Complete
From design to safety, our railing options are the perfect complement to your wood composite deck. Choose the design that matches your style to amplify your space and make it complete.