Deck Guide: Build Your Deck
Build It
Roll Up Your Sleeves and Put Your Prep Work into Action
It's finally time to build your deck! You planned and prepped and you're ready to turn your design and inspiration into the outdoor living space of your dreams. Congrats! Whether you plan to work with a pro or build it yourself, we have the tools to help you complete your project with ease.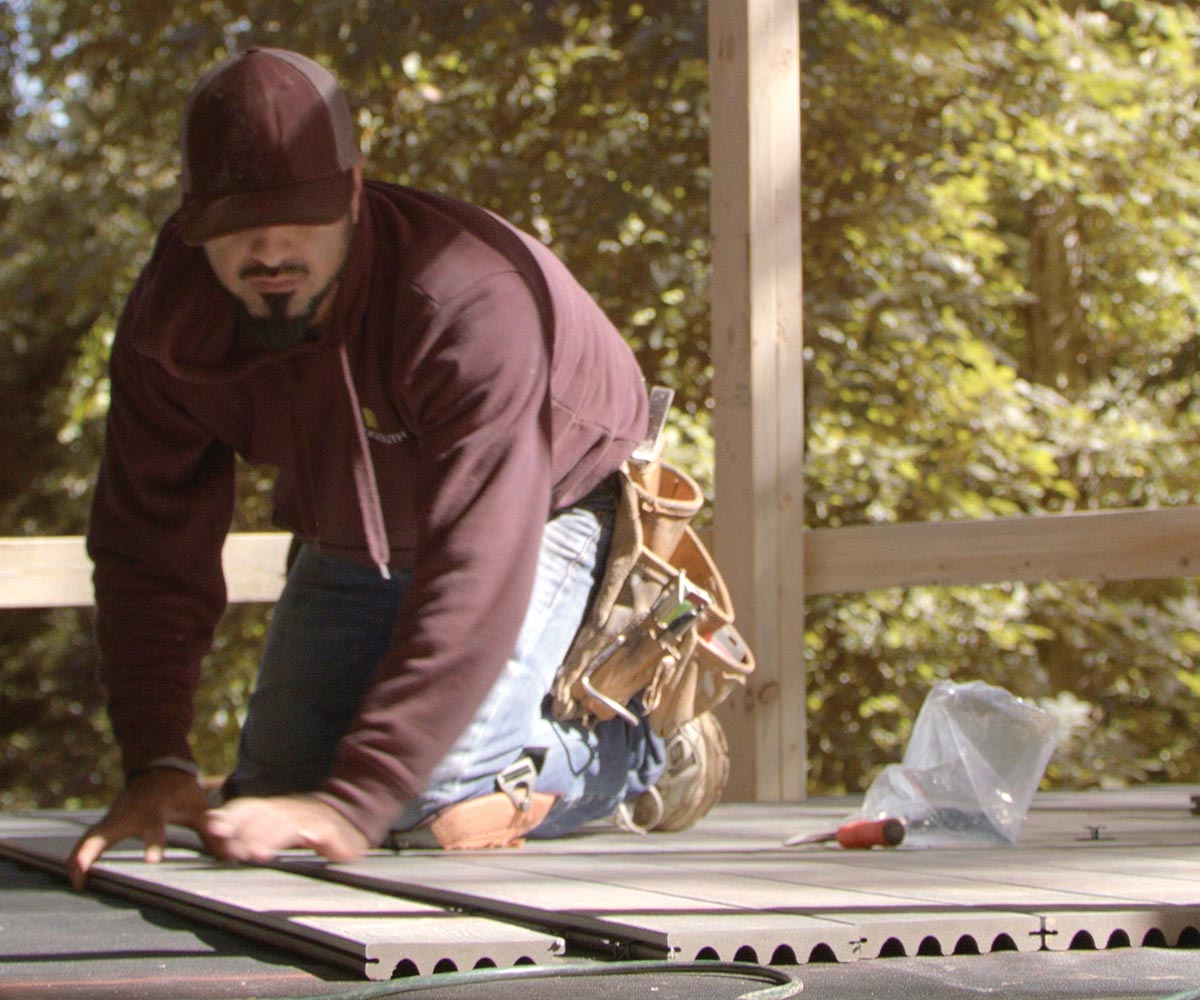 Work with a MoistureShield® Contractor
Find a contractor near you that has experience with our products along with the license and insurance to back up their work. When you rely on a MoistureShield® pro, you can rest assured that your deck will be built to code — completely worry-free.
Do it Yourself
Want to build your MoistureShield deck? That's great! We designed our wood composite decking for easy installation for pros and DIYers alike. Use our installation tips and resources to get started today.
How to Find the Right Decking Contractor
1. Ask Your Friends
Know someone with a beautiful deck? Ask them who built it. Personal recommendations are one of the best ways to find a great contractor.
2. Read Online Reviews
Aside from personal recommendations, you can look for decking contractors online. Always read their reviews and ensure they have a good reputation.
3. Interview and Compare Contractors
Always call around and talk to multiple contractors before making your final selection. You want to ask questions and ensure you feel comfortable talking with them before you hire.
4. Ask the Right Questions
Make sure they're licensed and insured. Also, show them your plan and make sure that there aren't any hesitations around your preferred design.
5. Keep Communication Open
Once you've selected the best contractor for the job, keep the lines of communication open so you can move forward with little to no issues.