Cladding
Enhance your facade's architectural details while enjoying the benefits of a low maintenance material when you use MoistureShield composite decking for your cladding needs. Our beautiful composite color options and textures reflect the look of real hardwood, but have the performance of our proprietary Solid Core. That means your composite exterior wall panels are built with 360-degree protection to fight damage from moisture, rot, insects and the elements—all with a sophisticated look.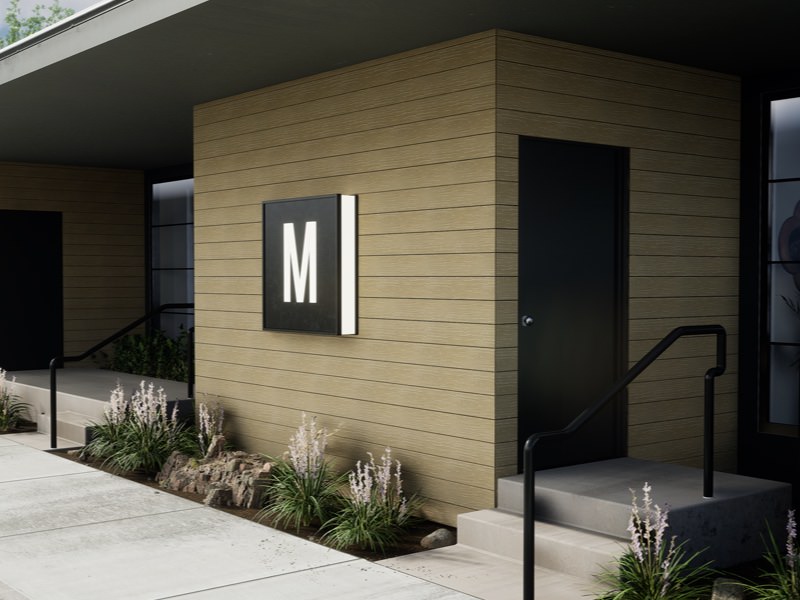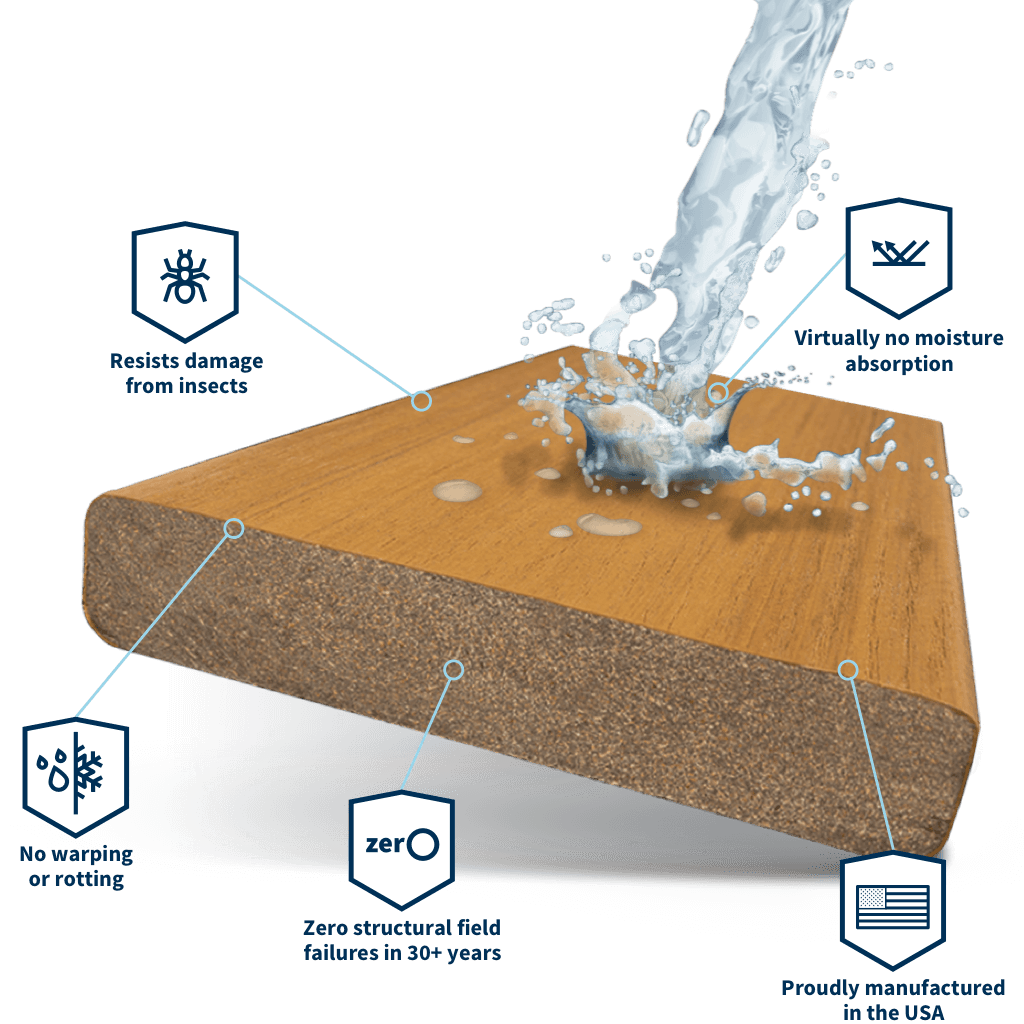 Composite Cladding Designs You Can Enjoy For A Lifetime
We're the only long-lasting wood composite decking board approved for cladding that is built with the Solid Core, offering 360-degree protection on all sides of the board. Traditional composites are protected by a cap on three sides, leaving the back of the boards vulnerable to damage where moisture can run through open joints. All that protection means mitigated warranty issues and long-lasting results.
No warping or rotting
Zero structural field failures in 30+ years
Virtually no moisture absorption
Resists damage from insects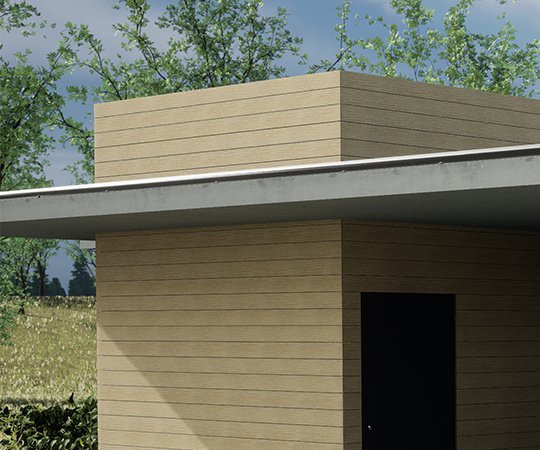 The Look of Wood, Without the Upkeep
Resilient, color-enriched composite cladding siding reflects the wood grain patterns and reduced pattern repetition that evoke the look and feel of real wood. Except unlike real wood, composite cladding withstands the elements, providing a natural look that doesn't require staining or painting.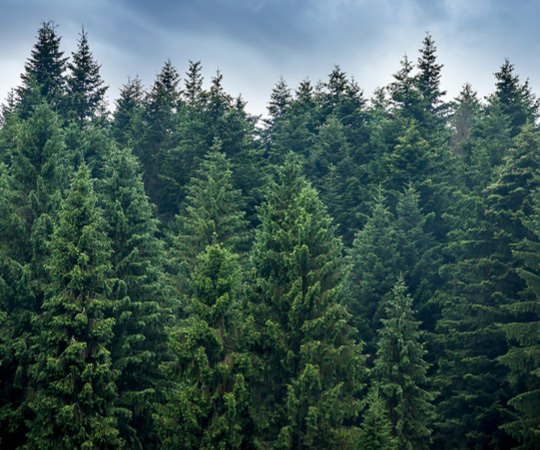 Sustainability in Every Board
Make an environmental impact as well as an architectural statement. With 95% recycled content, no trees are cut down to produce our composite boards. When you utilize MoistureShield decking boards for your building cladding, you're eligible to earn credit in LEED green building rating programs.
Actual product color may vary from what you see online due to variations in computer monitors and browsers. To verify product color before purchase or installation, please order a sample and view it in the natural lighting conditions for your decking or cladding project.