How to Get the Most Out of Your Small Deck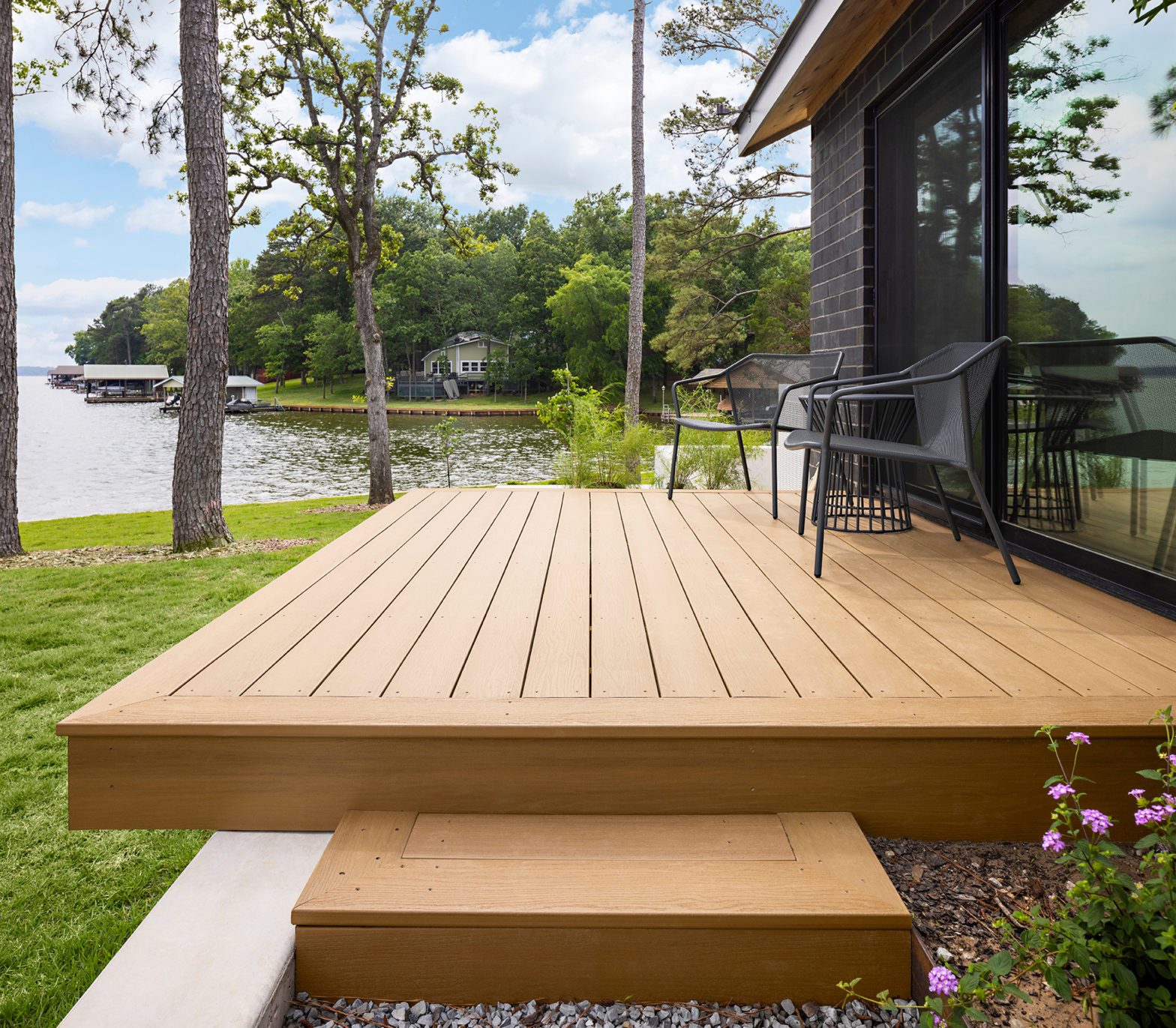 If you dream of creating a spacious outdoor retreat, but are limited by a small deck or porch, you might feel stuck. Making the most out of tight spaces can be tricky, however, it's not impossible. With the right strategies, you can transform your small deck into an open and inviting outdoor space capable of hosting friends and family.
Using high-quality composite decking, like MoistureShield, will ensure that even with frequent furniture movement and heavy traffic your deck will remain scratch-free and beautiful.
So, don't let limited space hold you back from creating a remarkable outdoor space. Here's everything we recommend for getting the most out of your small deck.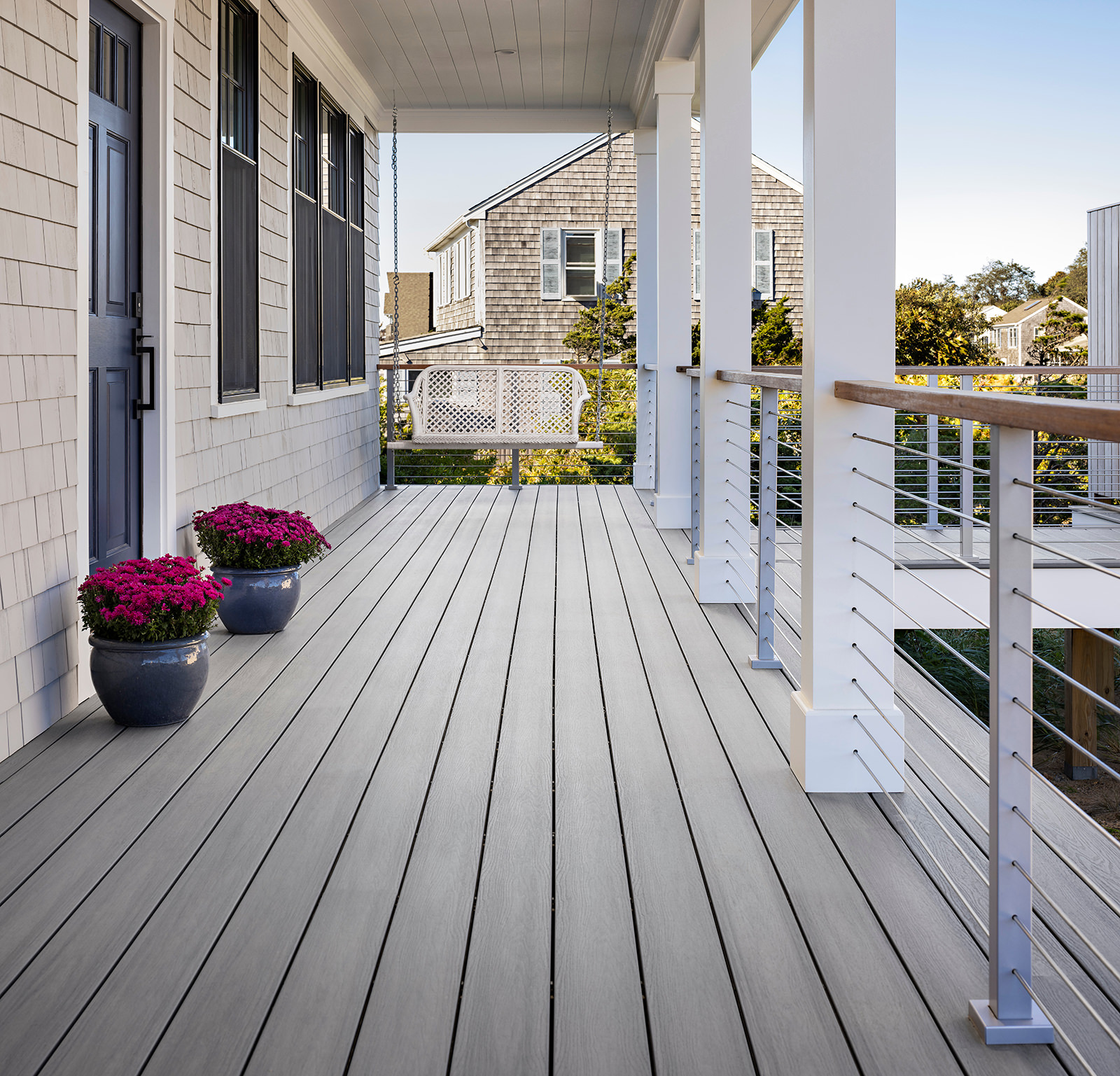 Planning a Strategic Layout
When dealing with a small outdoor area, understanding the limitations and potential of your space is crucial. Always start by taking measurements and noting any obstacles or restrictions. This will help you plan and visualize the optimal layout for your deck.
Be aware of traffic flow and functional areas to ensure that the design allows for easy movement and usability. Sketching out proportionally accurate layout options can help you evaluate what may work best for your space.
And don't worry if your only option is to have your deck in the sun, we created a solution that will help keep your feet cooler, even on the hottest summer days. Our CoolDeck® Technology found in our Vision® and Meridian™ lines, will keep you comfortable by reducing heat absorption up to 35%.*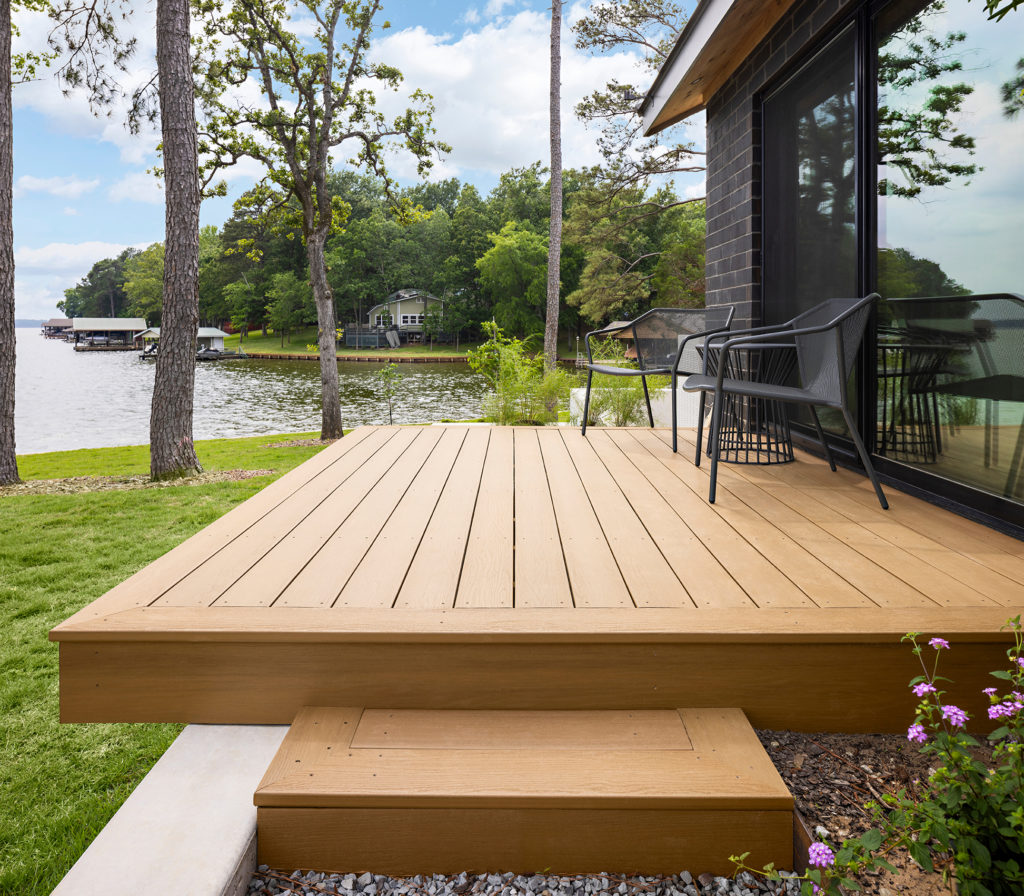 Choosing the Right Furniture and Accessories
Selecting appropriately sized outdoor furniture is key to maximizing space on a small deck. Look for space-saving options like folding chairs or compact dining sets that can be easily stored away when not in use.
Built-in seating areas offer a great solution for limited spaces by providing additional seating while blending seamlessly into your deck's design. Consider creating a charming seating solution like the wrap-around benches featured in our Inspiration Gallery.
Building in Clever Storage Solutions
Finding room for storage can be challenging in small spaces, but it's essential to keep your deck organized and clutter-free. Storage benches, under-deck storage compartments or vertical storage solutions can help you make the most of every inch.
Consider doubling the functionality of your built-in benches by creating space for additional storage using hidden compartments inside the structure. Premium composite decking, like MoistureShield Vision® and Meridian™, can be used to help create elegant, clever hidden storage solutions, ensuring that your deck remains tidy and functional.
Creating Illusions of Space
When it comes to small deck design, creating the illusion of space is essential. Strategically placed mirrors and reflective surfaces can enhance the perception of depth and make your deck feel larger than it is.
Well-placed lighting can add ambiance and highlight your favorite features while visually expanding the space of your deck. Don't forget to incorporate decorative elements such as rugs, cushions and plants to add beauty and texture.
For all your lighting needs, we've got you covered. MoistureShield offers stunning lighting solutions like LED or solar post caps and under-rail LED lighting strips that are compatible with all Solid Core™ composite railing and Compass™ aluminum railing products.
Unlocking the Potential of Your Small Deck
With careful attention to detail and the right techniques, your small deck can become a welcoming and spacious outdoor haven. By selecting MoistureShield composite decking, you'll achieve a beautiful and durable deck along with the benefits of using low-maintenance and long-lasting materials.
Embrace the possibilities and transform your small deck into an extraordinary area where you can relax, entertain and enjoy the outdoors to the fullest. With MoistureShield composite decking, the only limit is your imagination.
Order samples or find a local dealer and discover The Solid Core Difference™ today!