Safe Home Renovations & COVID-19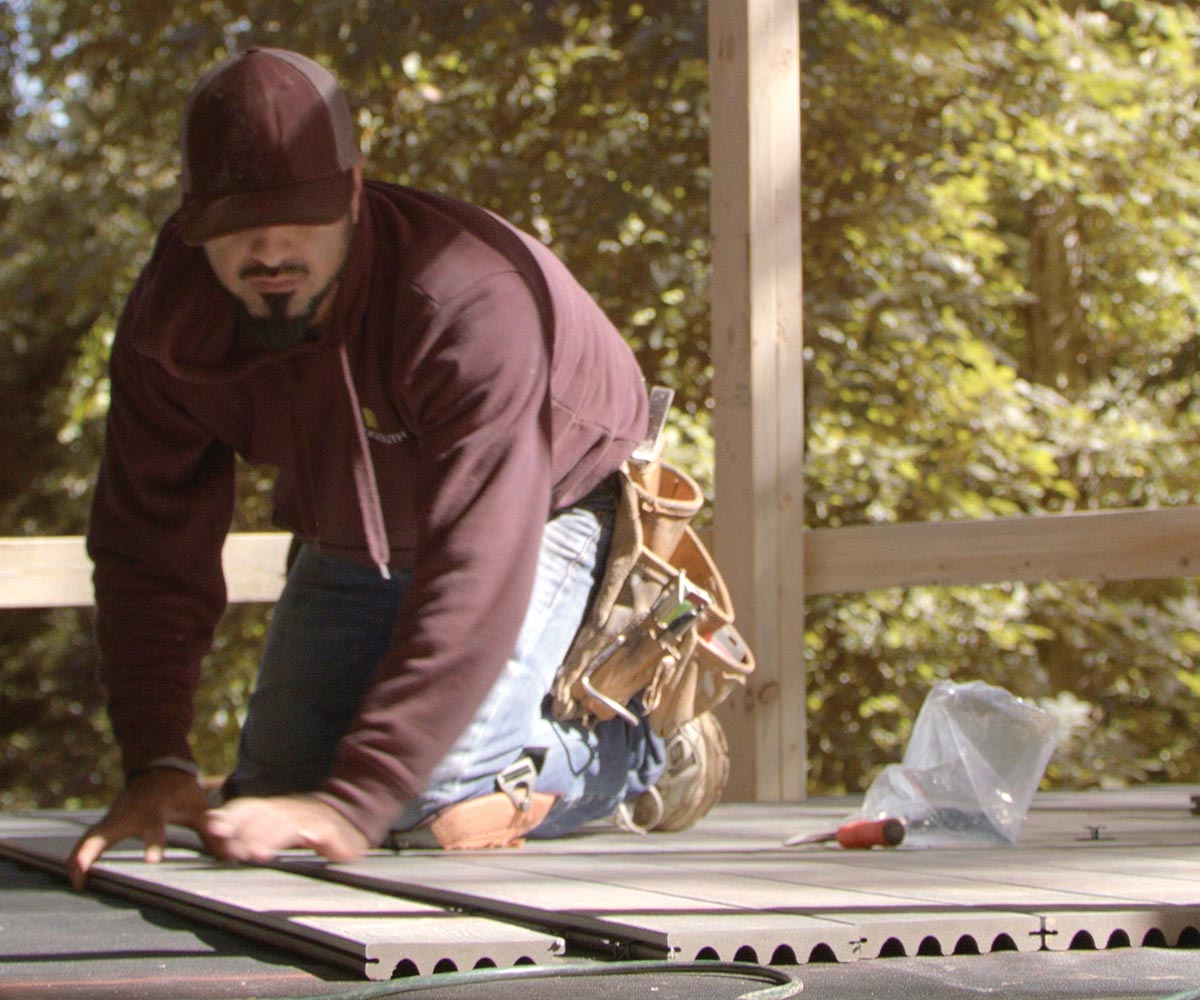 It's been almost a full year since the world entered into the COVID-19 pandemic. Even for the most patient person, that's a long time to put a home project on hold. Factor in that most of us are now spending more time in our homes than ever, and getting those projects done becomes even more of a priority. However, as the nation continues working to reduce the spread of COVID-19 many homeowners are understandably concerned about how safe it is to hire a contractor for their home improvement projects.
Can I Hire a Contractor During COVID-19?
The short answer is yes; you can hire a contractor to complete a home improvement or renovation – as long as you're careful about who you hire. Generally, building and construction is deemed an essential industry so many projects are able to continue without issue; however, bear in mind that restrictions may still exist and vary based on region.
What Should I Look for When Hiring a Contractor During COVID?
Contractors share homeowners' concerns regarding COVID-19 prevention. They are eager to help homeowners complete their home renovation projects in a timely manner while keeping all contractors, workers, and homeowners and their families as safe as possible. For MoistureShield's trusted contractors, specifically, the nature of working on a decking improvement project typically allows for social distance between homeowners and working crew. However, they are taking additional steps to minimize risk for homeowners and their families by addressing social distancing issues, preventing prolonged exposure, and implementing strong hygiene policies.
Several of MoistureShield's trusted contractors have shared the following approaches they use to complete their work as safely as possible during the COVID-19 pandemic:
Conducting consultation tours and delivering project proposals remotely, using FaceTime, Zoom, or other remote online options.
Completing all work in a separate area from where the homeowner(s) and other family members are working or playing.
Traveling to and from your home in separate vehicles.
Using their own tools at all times with no sharing between workers.
Additional Safety Precautions For Homeowners To Consider
In addition to making sure your contractor is taking precautions to prevent the spread of COVID-19 while working on your home improvements, you can take the following steps to help keep everyone extra safe:
Wipe down commonly touched surfaces like doorknobs before the contractors arrive and after they leave.
Make plans before the work begins to keep all household members away from the worksite while improvements are in progress.
Provide plenty of hand sanitizer for both the contractors and household members to use.
Wear a mask if you have to speak directly with your contractor in person.
Reschedule with your contractor if anyone in your home shows symptoms of COVID-19.
Improve Your Home, Safely
Working to reduce the spread of the virus doesn't have to mean putting your home improvement projects on hold indefinitely. Whether you choose to use one of MoistureShield's trusted contractors or search for a contractor elsewhere, ask about their COVID-19 prevention policies and compare them to the list above. Verifying these policies are in place and following additional safety precautions of your own will help ensure you can start enjoying your new and improved home as safely and as soon as possible.