Can You Fix Composite Decking? When to Repair & When to Replace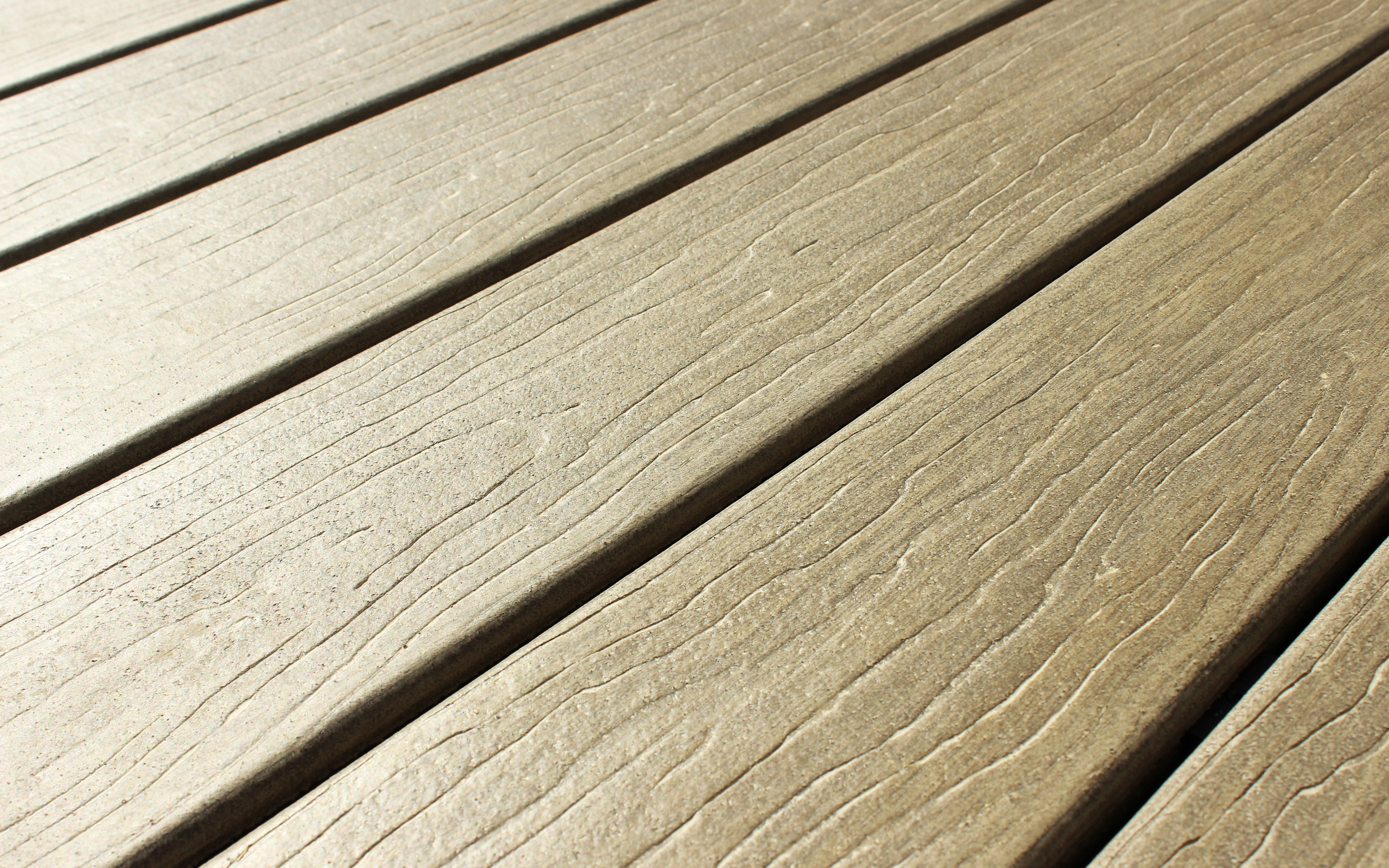 If you're new to composite decking, you may be curious about care and maintenance. How can you get the most longevity from your composite deck? What can you do to repair it? And when is it time to replace? Keep reading, and we'll answer all of those questions for you so your composite decking stays beautiful and functional.
How to Care for Composite Decking
You'll be happy to hear that composite decking requires less maintenance than traditional wood. While composite decking can't be resurfaced like natural wood, it's designed to better withstand damage over the years when cared for properly. To care for composite decking:
Sweep regularly to remove dirt and debris, and use mild soap and warm water with a nylon scrub brush to gently remove stubborn spots.
Pressure wash MoistureShield's composite decking boards as needed using no more than 1300 PSI and by keeping the wand at least 10 inches from the deck surface.
Do not use paints and stains, as they will not adhere to MoistureShield composite material or effectively penetrate the protective surface.
Wear and Durability
Not only is composite decking easier to maintain than traditional wood decking, MoistureShield's DiamondDefense™ Coating, available in our Vision® line, is uniquely designed to help prevent scratches and other impact damages.
Our proprietary Vantage™ wood composite boards have a beautiful weathering effect. Thanks to its uncapped construction, you can expect the board to get lighter over time and settle into its forever color in approximately six months. Looking for even more peace of mind? All MoistureShield lines are backed by a 50-year Structural Warranty. Plus, the Vision line comes with a 50-year Fade & Stain Warranty, Meridian line offers 40 year Fade & Stain Warranty and Elevate line offers a 30-year Fade & Stain Warranty.
No Sanding Necessary
One of the many benefits of MoistureShield products is they do not need to be sanded. Minor scratches on uncapped composite decking (like Vantage) should fade within 12-16 weeks due to its self-healing properties. Our capped decking, Elevate, Meridian, and Vision, feature extra durability built right into the cap. Vision, with its DiamondDefense(™) coating, boasts the strongest cap available on the market today.
You may need to replace a plank if you have heavy damage, such as deep abrasions, broken boards or scratches that don't fade. If your damage is severe, visit our dealer locator page to find where you can purchase replacement boards. Concerned about replacing boards? Difficulty replacing a board depends on the type of fastener you're using. Face screws are relatively easy to take out to replace a damaged board, but other fasteners could take more patience. 
Deck Board Repair with Face Screws
You can easily repair your deck board by removing screws from each joist of the damaged board. Remove the damage board and fix it with the face screws.
Deck Board Repair with Hidden Fasteners
Visit our care & maintenance guide for more information and helpful tips about how to clean and care for your composite decking.
Not only is the care and maintenance of MoistureShield composite decking easier than natural wood, its longevity is unmatched thanks to its innovative design and technology. MoistureShield is the only composite board that can be installed in the ground, on the ground and underwater. No other composite boards can do this because they don't have Solid Core Difference™, our proprietary barrier that fights against damage from moisture, rot, insects and other harmful elements. Spend less time working on your deck and more time enjoying it.