Our Elevate Line is New and Improved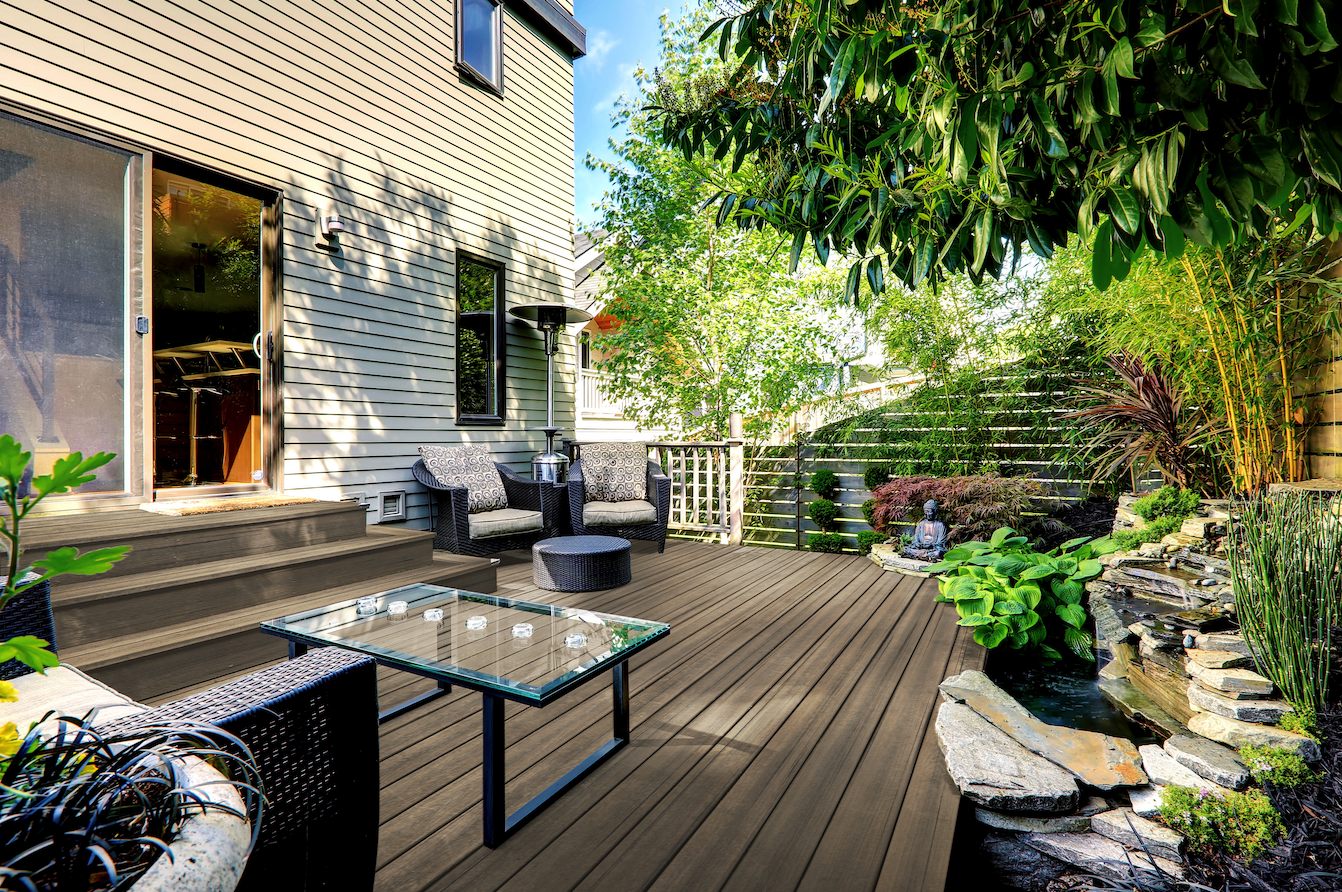 We're so excited to offer two new beautiful variegated color options for our Elevate composite decking series. Elevate offers all the amazing benefits of a capped composite decking board at an introductory price-point. Our Solid Core technology is at the heart of all MoistureShield products, encapsulating every wood fiber to create a permanent barrier against water absorption. Because there's no exposed wood fiber, there's no need to worry about rot, insect damage, warping and splinters. Plus, simple cleaning with soap and water will help ensure your MoistureShield deck looks as great as the day it was installed!
Our classic colors Lake Fog and Canoe launched in late 2019, and we're very excited to introduce our newest variegated colors Alpine Gray and Riverbank. We surveyed homeowners and contractors to better understand on-trend deck colors and validate our target tones. Our plant team in Springdale, AR worked very hard to refine the look of Alpine Gray and Riverbank, capturing the depth of wood with realistic variegation. We tested multiple intensities in both the base color and streak color before selecting the final effect. The resulting colors are Riverbank, with subtle mid-tone browns, and Alpine Gray, which mingles beautiful light and dark grays.
These color tones are further enhanced by Elevate's unique surface texture, creating a natural look with all the benefits of a composite material. Before launching Elevate in 2019, the R&D team focused on getting the surface texture just right! Repeating patterns and light or deep ridges can make competitor boards look obviously fake. Our designers based the Elevate grain pattern off natural oak, combining micro-textures with distinct cathedrals for a realistic surface texture. We received lots of great positive feedback from the field about this surface texture when our solid colors launched. So, we were thrilled to see how much this surface texture enhanced the variegated effect!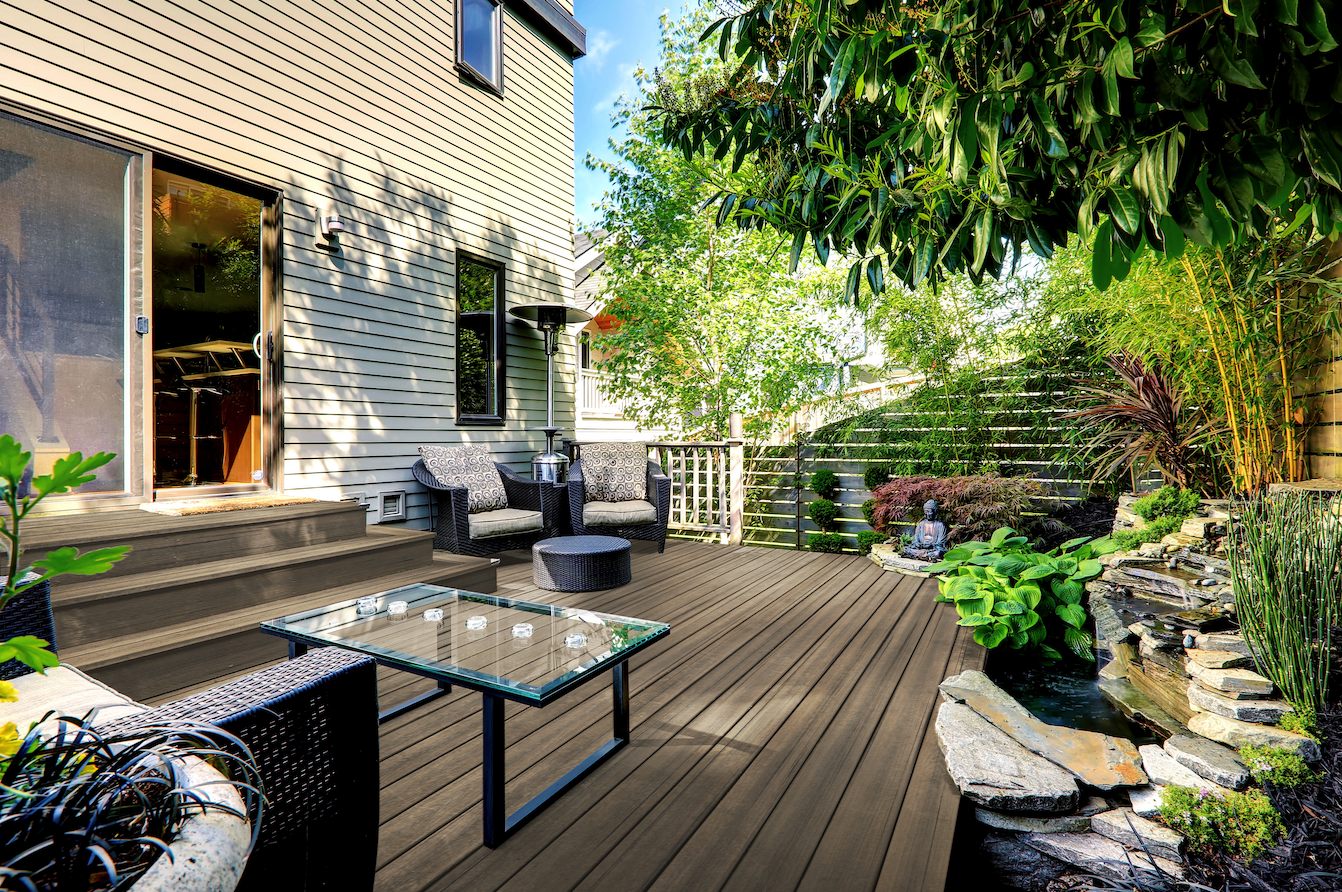 Elevate proves you can get all the benefits of a capped composite deck without sacrificing on aesthetics or budget!