Deck Lighting Ideas to Illuminate Outdoor Spaces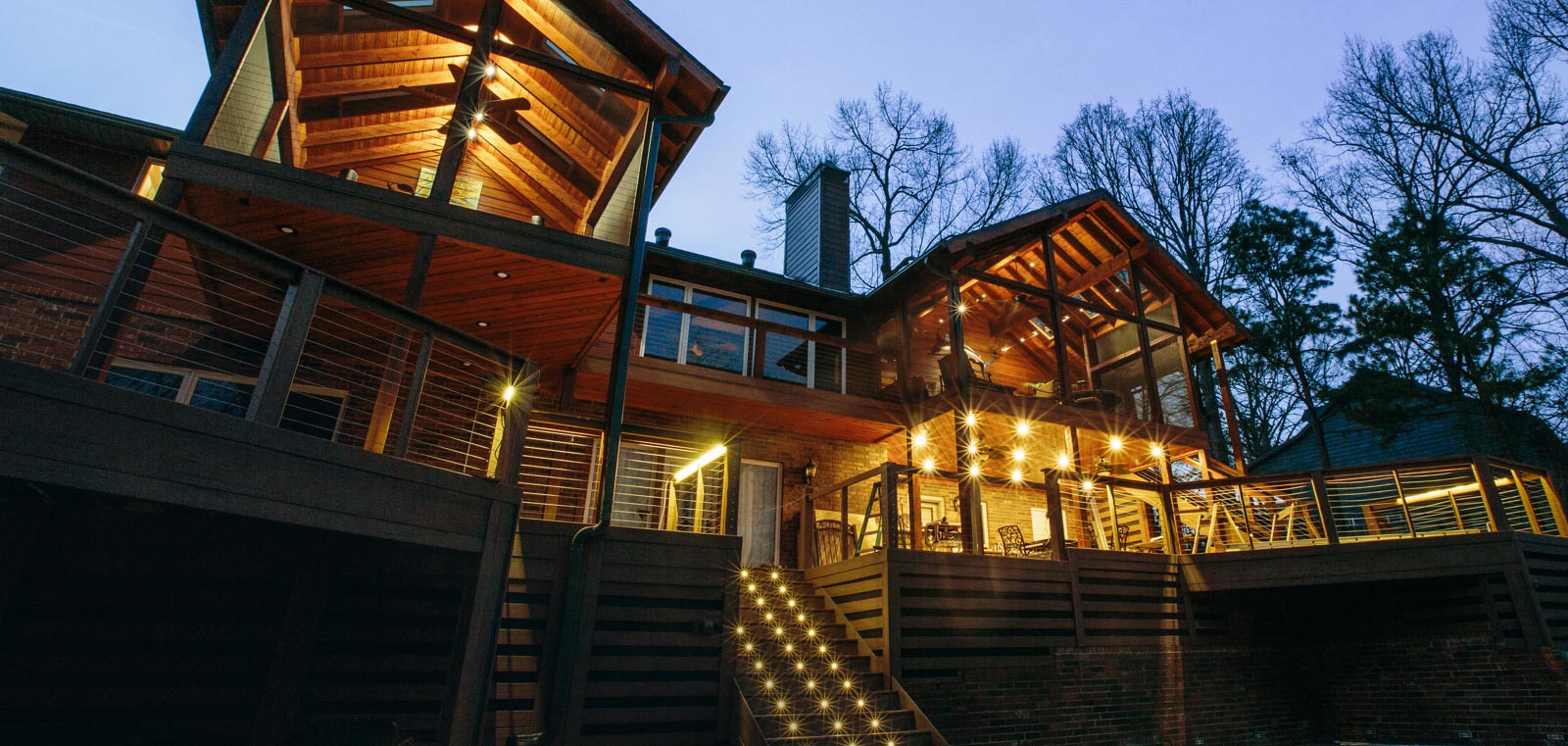 Whether you just want more hours to enjoy spending time on your deck, or are planning a special evening event outdoors like a romantic dinner, star-watching party or outdoor movie night, adding outdoor deck lighting enhances ambiance and safety for your outdoor living area.
In this post, we'll share deck lighting ideas to help you maximize the enjoyment of your deck.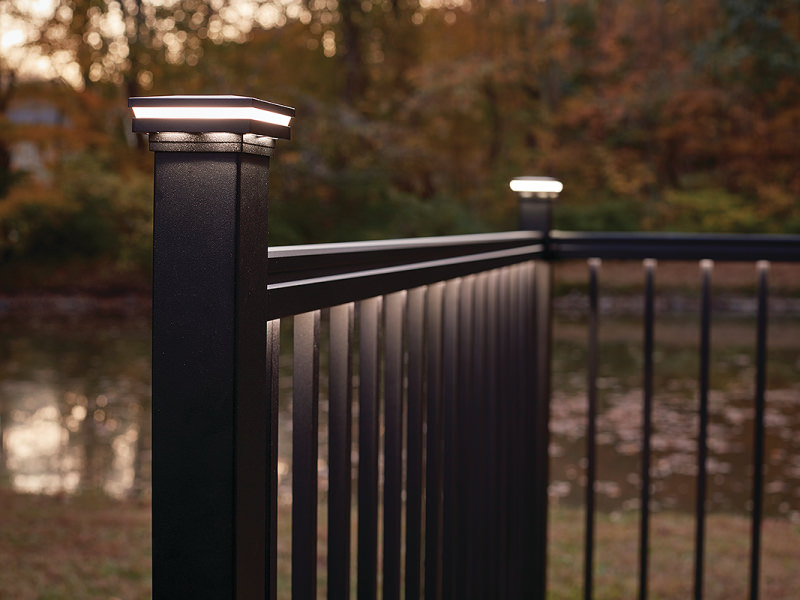 Deck Light Choices Aplenty
Today's wide range of deck lights are functional and offer elegant and contemporary styles to match any deck design. Options include:
• Deck post lights
• Deck rail lights
• Deck stair lights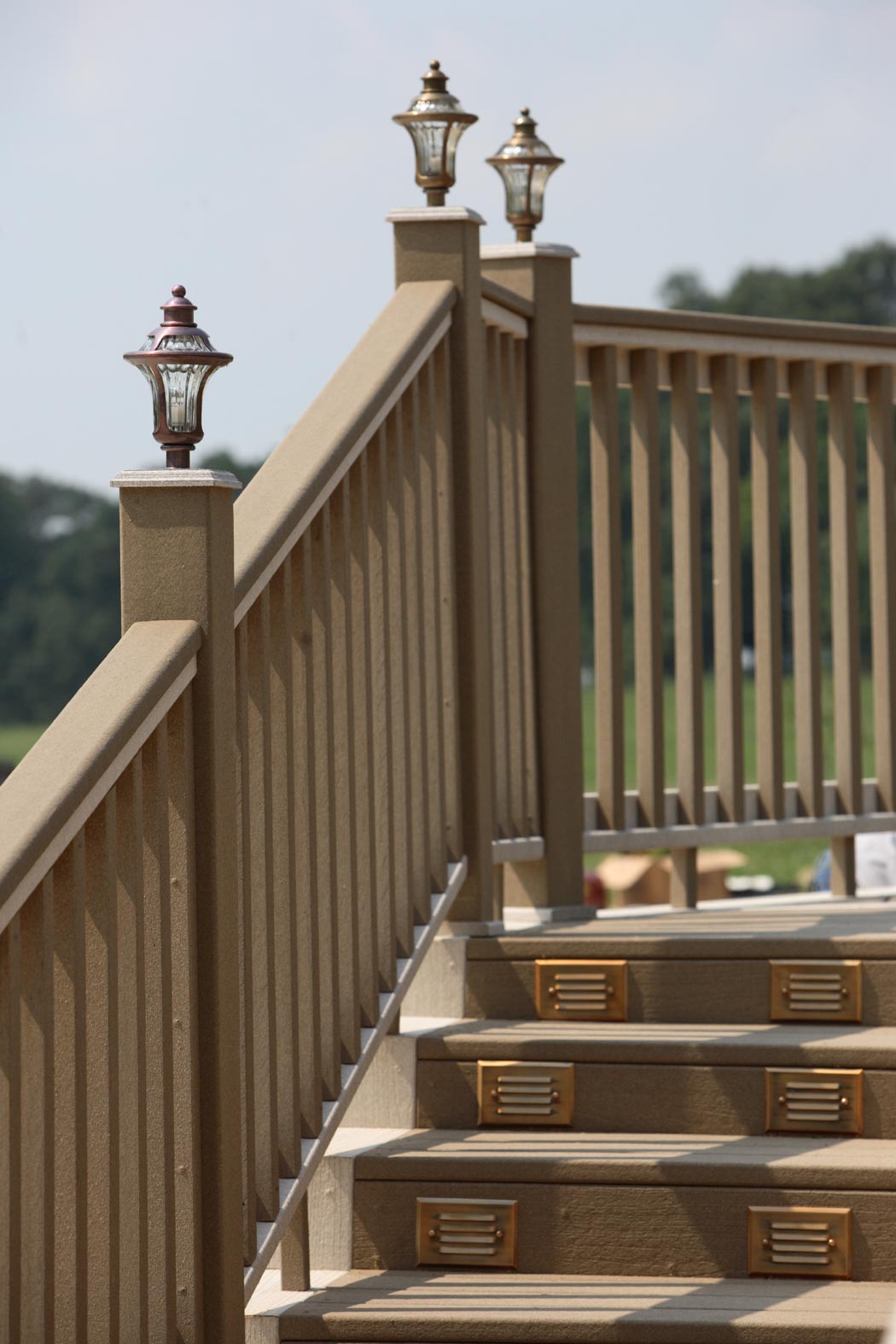 Deck post lights
Popular with many homeowners, lights built into the deck post cap direct light downward to illuminate where you walk, without shining in your eyes. If you use wired deck post lights, many composite deck posts are hollow, which allows you to hide the wiring, for a clean, finished look. On the other hand, solar deck post lights charge wirelessly from the sun - for no-cost, renewable power. In addition to cap lights, some manufacturers offer lights in a variety of styles that attach directly to the post.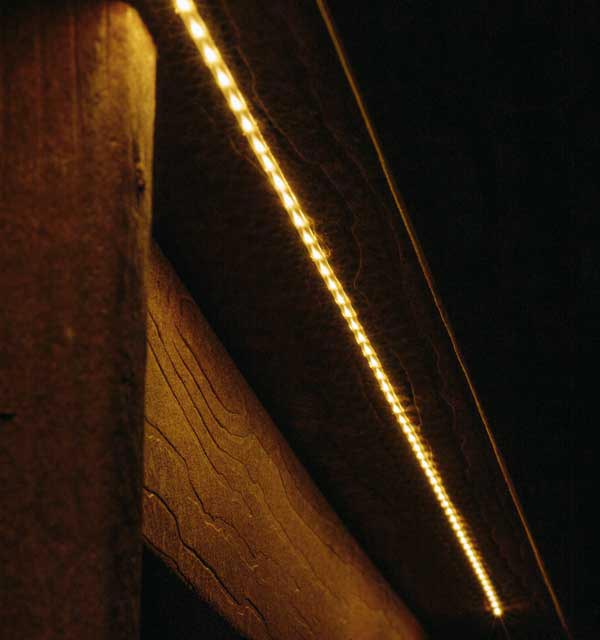 Deck rail lights
A beautiful way to outline your deck is to install under-rail strip lights. These LED deck lights are sometimes known as "rail strips" or "rope lights" and are comprised of dozens of individual small lights embedded in a flexible tube that can be tucked under the deck railing. Like deck post lights, deck rail lights direct light downward for a muted effect.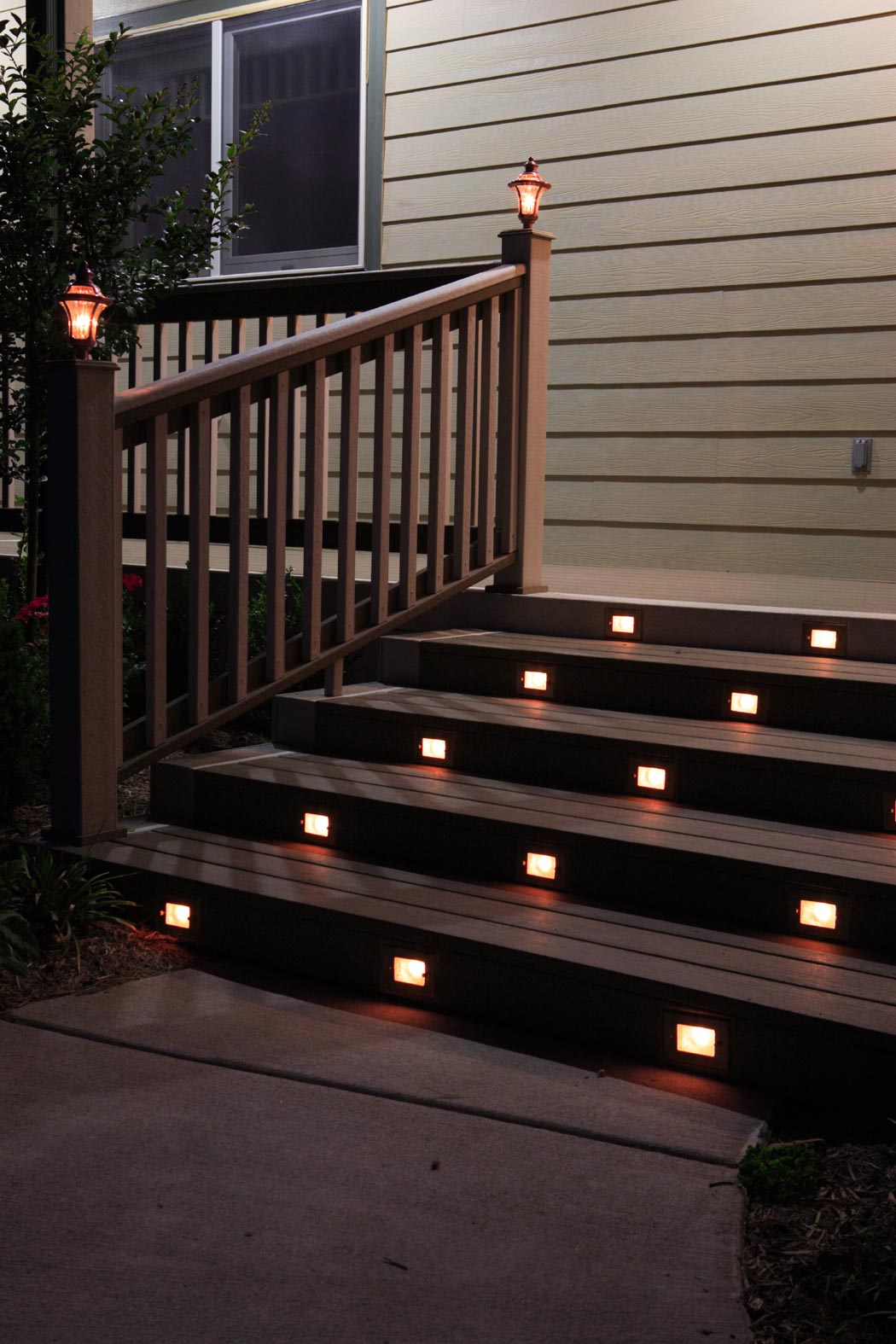 Deck stair lights
As it is easy to misjudge stairs in the dark, a good way to enhance deck safety is to light the stairs. This can be done with deck post lights, deck rail lights or recessed bullet lights installed in the stair risers. These recessed deck stair lights clearly mark each step, which adds visual interest and helps prevent that jarring - and potentially dangerous - experience we've all had of missing a step.
Kick-Up Your Design: Outdoor Deck Lighting Ideas
The range of deck lights now available allows you to play with light to create amazing outdoor spaces. Some ideas for making the most of these options include installing button lights on the deck's surface or under rail strip lights for an understated light source. This helps create a visual accent and enhances safety by providing deck users with important visual cues about the location of deck edges. You also can install lights that illuminate every area of a deck, including wide rails providing visibility for people to use the rail as a resting place for drinks or plates of food and making the rail an ideal spot for nighttime socializing. Under rail strip lights can also provide useful light and help define the deck, while creating intrigue by shining from a hidden fixture in an unexpected area. Recessed deck stair lights easily guide guests from one area of a deck to another, facilitating the use of an entire outdoor living space.
For additional deck lighting ideas, visit MoistureShield's "Light up the night" Pinterest board.
Working With Deck Lights
With the emergence of energy-efficient LED deck lights and wireless solar deck lights, deck light installation is easier than ever. Some systems are sold plug-and-play, which makes them DIY-ready and eliminates the need to hire an electrician. Some decking manufacturers, like MoistureShield, offer complete complementary decking, railing and lighting systems designed to work together, to help simplify your entire deck project.
Check out MoistureShield's line of deck lighting products to brighten any deck design.