And the Best Actor Award Goes to…TruTexture™ Surface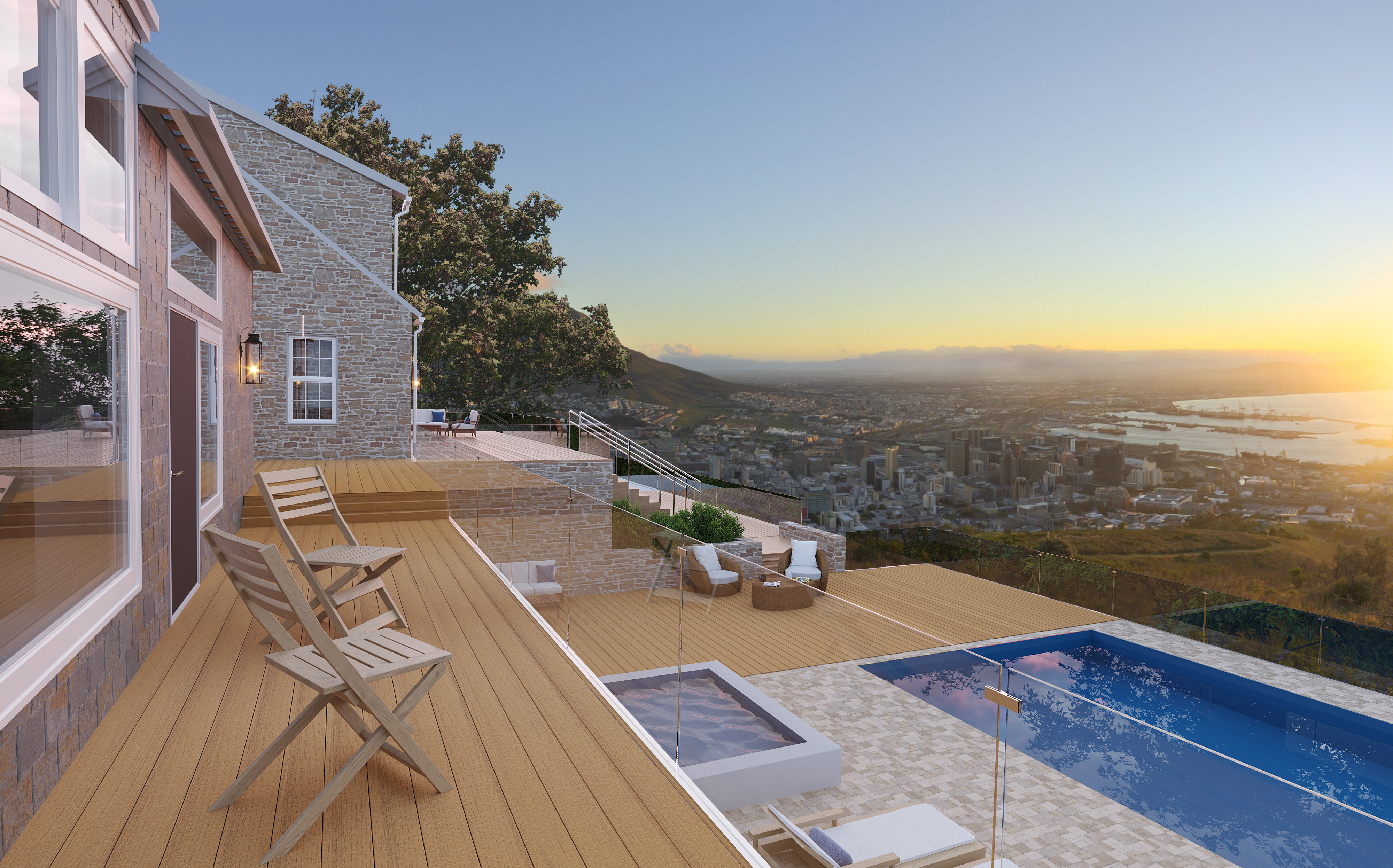 Composite Decking That Actually Looks Like Real Wood!
We Americans have long had a fascination with and respect for the craft of acting. Whether it's on the stage or silver screen, we admire those whose talent for bringing a character to life lies outside the realm of our own. Sometimes our favorite actors embody well-known historical figures such as Abraham Lincoln, Jackie Robinson, Elton John and more all to great acclaim. However, there's one great acting job you may have missed that's taking place on decks and porches across the country.
The Role of Wood: Played by MoistureShield's Meridian Composite Decking Line with TruTexture™ Surface
MoistureShield composite boards are known for their proprietary Solid Core foundation, which provides an impermeable barrier that fights damage from moisture, rot, insects and other harmful elements. Add the TruTexture™ Surface, exclusively featured in the Meridian line, and you've got a capped wood composite board that does an amazing job of capturing both the look and feel of real wood. Rich in color, TruTexture™ Surface creates an aesthetic that is both beautiful and long-lasting. This product provides unmatched durability and proven reliability, plus simple cleaning with soap and water will keep it looking as great as the day it was installed. You get all the benefits of MoistureShield with a real wood look.
Researching the Role
To create the most realistic wood look and color options, MoistureShield surveyed homeowners and contractors to better understand on-trend deck colors and refine target tones. The MoistureShield team then worked to capture the depth of wood with realistic variegation, testing multiple color intensities before selecting the final effect. The resulting colors combine natural tones with micro-textures for an ultra-realistic result.
Method Acting: How do We Get a Long-Lasting Wood Alternative, Without a Plastic Look?
Every great actor will tell you, the make-up and visual effects on set often help to take a performance over the top. The same can be said for TruTexture™. The low-profile wood-grain finish, added scratch resistance, and enriched color variegation all magically come together during production. This unique process along with a reduced pattern repetition creates an authentic, realistic and lasting beauty in every board.
Playing it Cool
Staying cool in a role when things get hot is always a great feature. Two of the three Meridian TruTexture™ colors (Citadel and Shoreside) are available with CoolDeck Technology. CoolDeck Technology reduces heat absorption by up to 35% compared to standard capped composites in a similar color. If you live in an area of the country where the summer sun beats down heating up surfaces to feet-burning temperatures, Meridian TruTexture™ with CoolDeck Technology is a definite option for your consideration.
And the Winner for Most Realistic Looking Composite Decking is… TruTexture™ Surface
If you are looking for star power from composite decking that is not only a great, long lasting alternative to traditional wood, but also looks like real wood, MoistureShield's Meridian TruTexture™is a true winner. Meridian TruTexture is currently available in select markets. Contact us for more information on acquiring samples and when Meridian will be available in your area.