Deck Designer
dream. design. decorate. decide.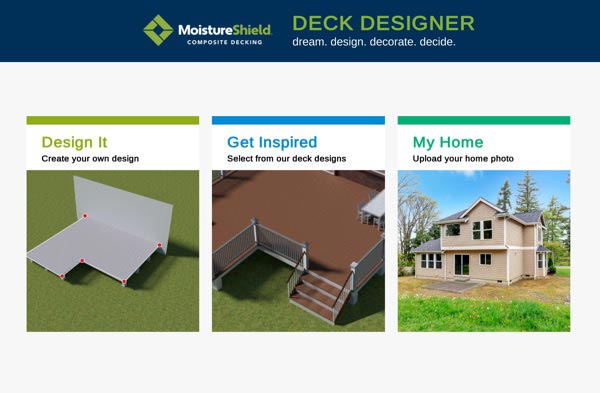 Dream
With our free Deck Designer software, you can design your deck from scratch or select one of our free deck design examples. Whichever option you choose, we're here to help you design the deck that will become your home oasis for years to come.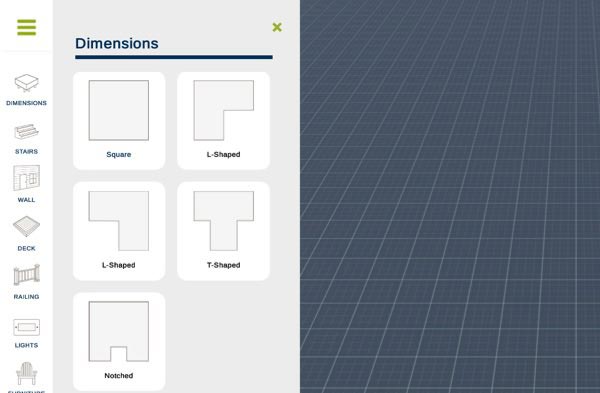 Design
Our do it yourself Deck Designer allows you not only to select from an array of deck shapes, from square to L-shape, and beyond, but if you don't find what you want, you can draw your own. We also make it easy to upload photos of your home to ensure your deck compliments your style.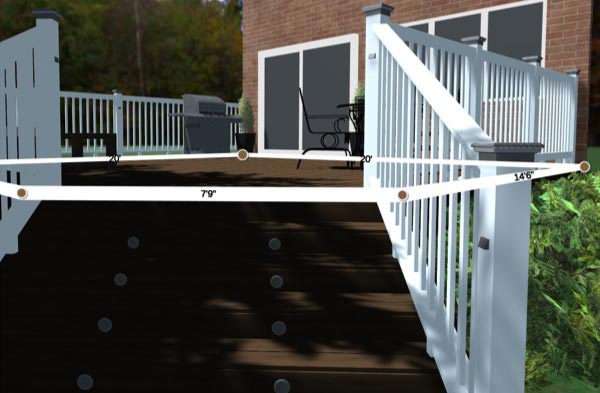 Decorate
Add deck dimensions, stairs, lights and more. Truly see how your deck environment will appear, decorative additions and all. You can also make a material list to print for later use.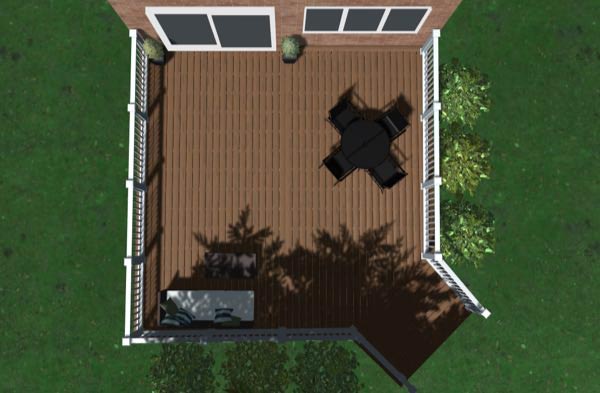 Decide
Once you've put all the elements of your ideal deck together – deck shape, chosen composite decking line, decorative and functional accessories, you can make your final decision. Your dream deck design will then be ready to become a reality.
Deck Designer
Use our deck designer to turn your vision into a tangible plan. You can choose your dimensions, product, color and accessories to help define all aspects of your project before you start the building process.