How to Use MoistureShield® Joist Tape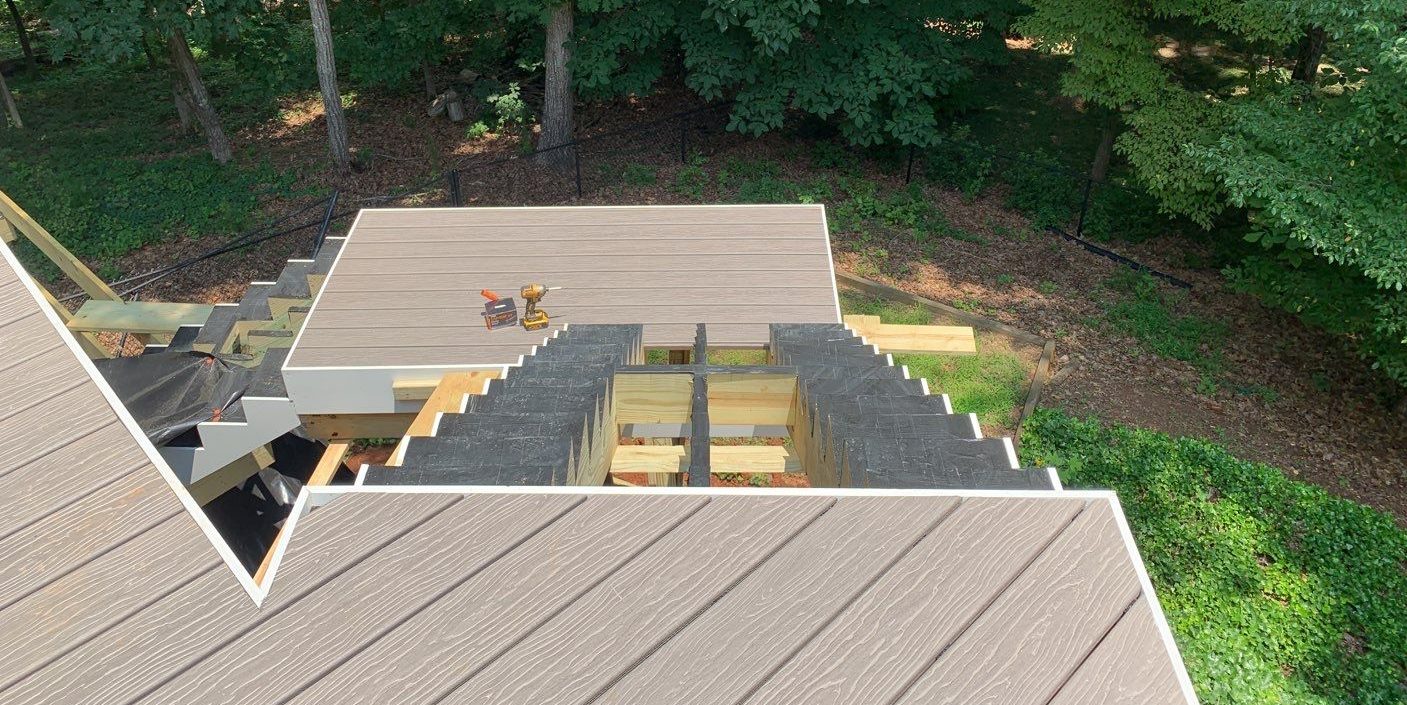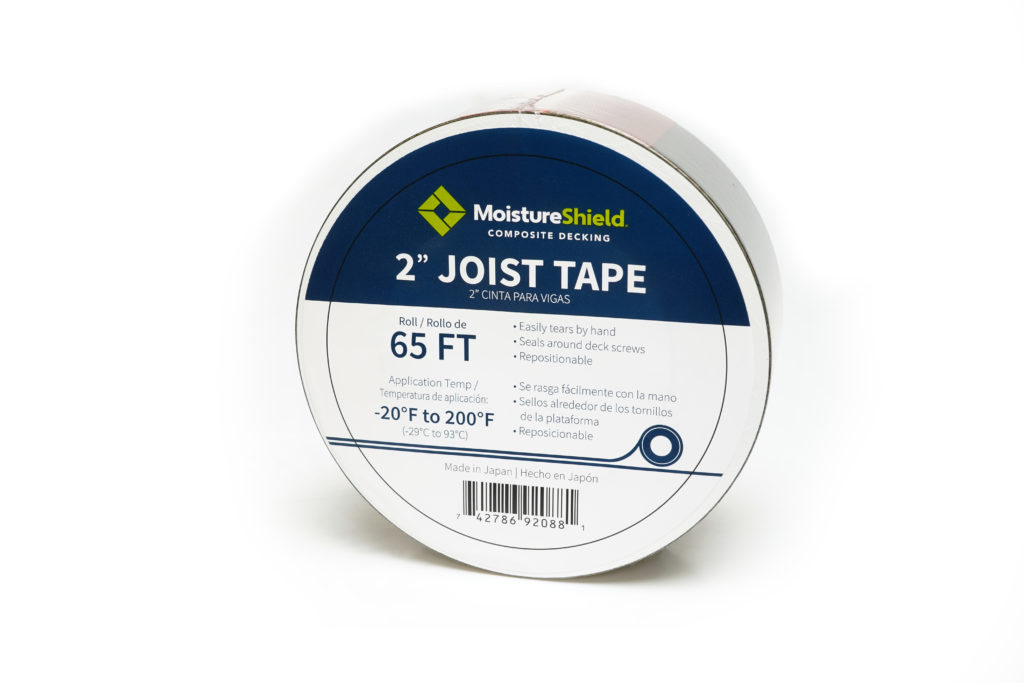 Did you know that your deck supports are vulnerable to damage from moisture, even when moisture-resistant composite decking is used on top? What if we told you there's an easy-to-use solution that prevents moisture accumulation, like an umbrella for your deck substructure?
By now, we all know the confidence, peace of mind and happiness and umbrella can bring. Walking out of a movie theater into a rainstorm. Pop and up goes the umbrella. A slight drizzle turns into a downpour at your kid's soccer game. Whoosh, instant moisture protection. Humanity frantically rushing to their cars to beat the oncoming storm and you stroll by, umbrella in hand knowing you'll stay dry when the onslaught starts. Umbrellas are one of life's greatest inventions and most simple pleasures. It's with that thought we introduce MoistureShield's new Joist Tape, the umbrella for your deck substructure.
Decks Were Meant to Last
Whether you're building a new deck or renovating an old one, this type of property enhancement is an investment that was meant to last. This longevity is the reason why many deck owners choose MoistureShield Composite Decking as their material of choice knowing every deck board is equipped with our proprietary Solid Core DifferenceTM. This innovative feature creates an impermeable barrier that fights against damage from moisture, rot, insects, and other harmful elements. In fact, our durable composite decking products have stood up to the elements for more than 30 years with no structural field failures.
Is Joist Tape Necessary?
When building a deck using pressure treated lumber or wood for the substructure, there is a risk of joist deterioration over time when joist tape isn't used; even while the MoistureShield composite decking on top remains rot-free. Most of this substructure deterioration comes from water sitting on top of the joists or slightly under the edge of the deck boards, water trapped between sister joists, or water that seeps between the joist end and the rim or ledger connection. As substructures decay, they will initially begin to shift. This movement can cause fasteners to fail, boards to become wavy, and gaps between boards to close or open up. This not only detracts from the look of the deck, but can cause a variety of other issues. As the substructure begins to fail, it may also damage the decking. If not addressed, the entire deck may have to be replaced.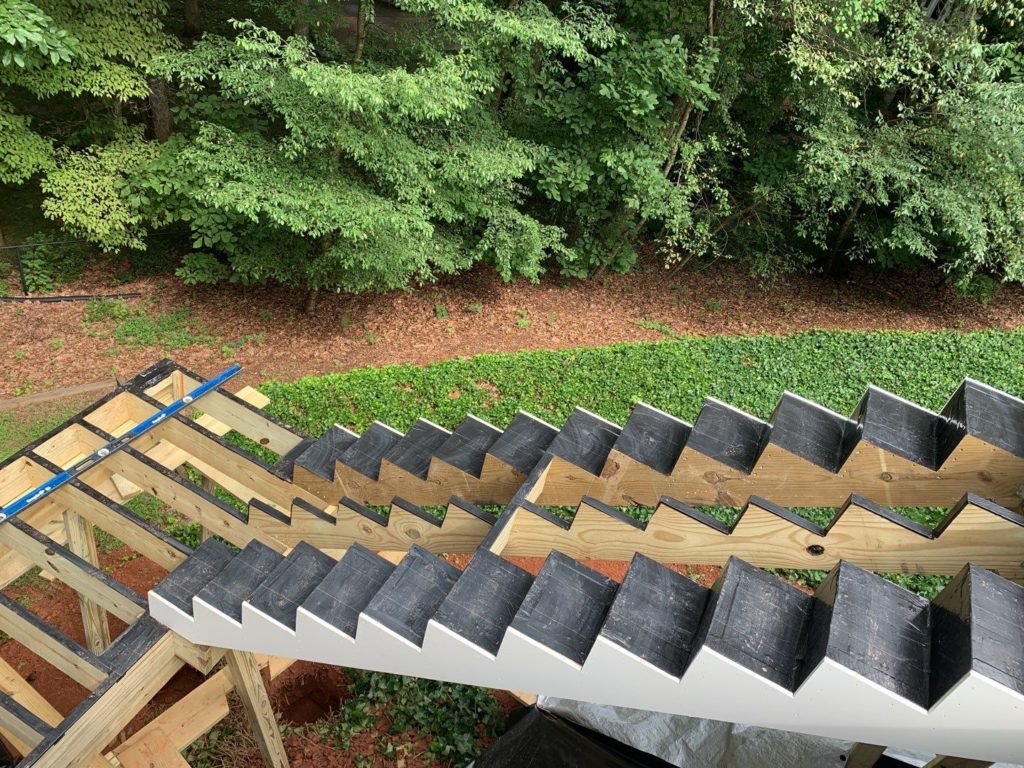 Break Out the Umbrella
When applied to joists, beams, and ledger boards MoistureShield's Joist Tape provides a barrier—like an umbrella—that keeps water from just sitting on top of the joists and soaking in hastening the rate of decay. Made of a patented acrylic adhesive and woven cloth substrate that creates a tight seal over both the joist boards and the deck screws, Joist Tape works by locking out moisture infiltration acting as a preventative measure to make sure that the substructure will last for years longer, especially in wetter climates. This simple addition can extend the longevity of the deck, which is very cost-effective when compared to early replacement. MoistureShield joist tape comes in 2", 4", and 6" widths to cover a wide range of joist, beam, and ledger widths, tears easily by hand without tools, doesn't stick to itself and can be repositioned without leaving a residue. How's that for easy use?
How to Apply MoistureShield Joist Tape
1. To apply joist tape, remove dust, dirt, or debris from the tops of the joists and make sure all surfaces are dry.
2. Next, measure the length of each joist and measure out enough tape to cover the joist plus an additional inch to allow for overlap at the ends.
3. Once your tape is measured, remove the backing and apply the tape, starting at one end of the joist and smoothing as you go.
4. Upon reaching the end of the joist, cut slits in the corners of the tape and fold it securely over the sides and end of the joist.
5. Repeat this process on any deck substructure surface that can hold water.
6. Joist tape is most effective when applied at temps above 40° Fahrenheit (5° Celsius) to ensure a good seal.
Professional contractors and DIYers may use joist tape to extend the life of the substructure in combination with pressure treated deck boards and more exotic hardwoods that have a longer lifespan such as Ipe, Tigerwood, Teak, etc.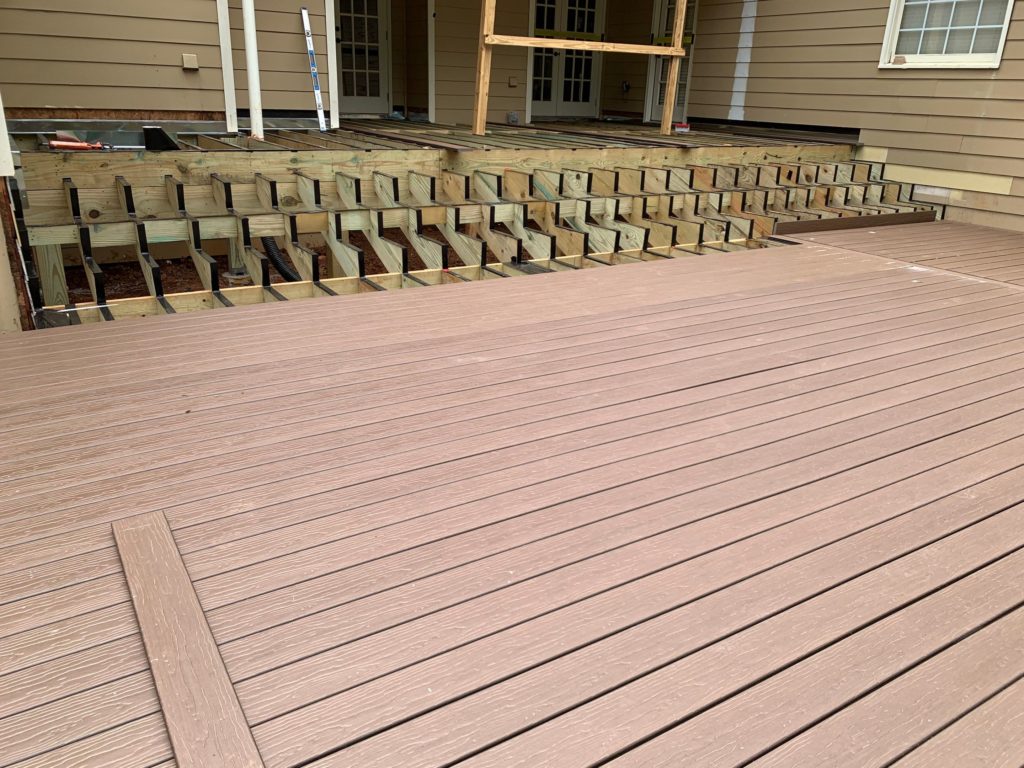 A Bright Idea
Since you most likely keep an umbrella handy in the back seat of the truck or car just in case of rain, add a few rolls of MoistureShield Joist Tape to the job list for your next deck project to add a decade to the life of your substructure. It's gonna' rain. It's just a matter of time. So be prepared. Learn more about our new MoistureShield Joist Tape and how to order.